Woondeken eco wol ijsbeer grijs-wit 180x130cm
Prachtige grijs-witte woondeken met ijsberen van sterke kwaliteit eco lamswol. Mooi als plaid op de bank of als deken te gebruiken. De deken is aan twee kanten te gebruiken in gepiegelde kleuren.
Kleuren: grijs met witte beren, aan de andere zijde omgekeerd

Afmetingen: lengte 180 cm x breedte 130 cm
Materiaal: 100% eco lamswol, gebruikt van de wol van biologisch gehouden schapen
Wasinstructie: Het liefst uithangen buiten in vochtige lucht of wassen op wolprogramma (max. 30°)
Design: Bengt Lindberg.
Merk: Klippan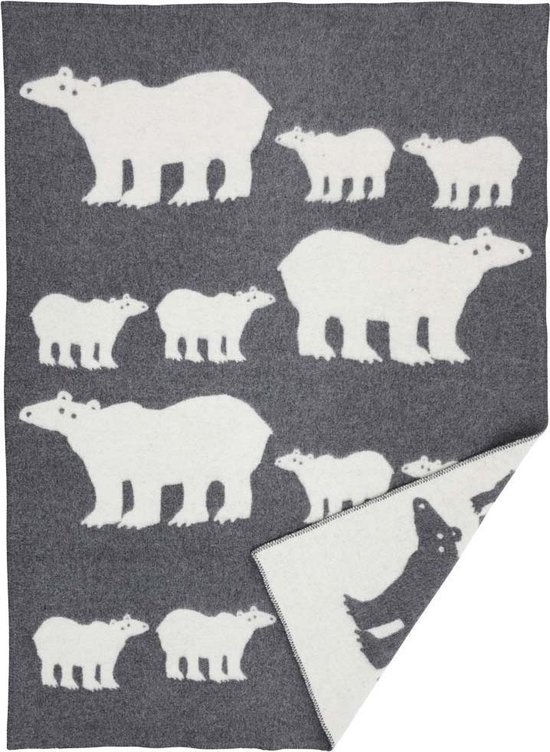 Woondeken eco wol ijsbeer grijs-wit 180x130cm