Vichy Law and the Holocaust in France
The involvement of Vichy France with Nazi Germany's anti-Jewish policy has long been a source of debate and contention. At a time when France, after decades of denial, has finally acknowledged responsibility for its role in the deportation and murder of 75,000 Jews from France during the Holocaust, Richard H. Weisberg here provides us with a comprehensive and devastating account of the French legal system's complicity with its German occupiers during the dark period known as 'Vichy'.
As in Germany, the exclusionary laws passed during the Vichy period normalized institutional antisemitism. Anti-Jewish laws entered the legal canon with little resistance, and private lawyers quickly absorbed the discourse of exclusion into the conventional legal framework, expanding the laws beyond their simple intentions, their literal sense, and even their German precedents.
Drawing on newly-available archival sources, personal interviews, and historical research, Weisberg reveals how legalized persecution actually operated on a practical level, often exceeding German expectations. Further, he presents a persuasive argument for Vichy law as an acquired Catholic response to a flase notion of Jewish Talmudism. The book also compares Vichy experience to American legal precedents and practices and opens up the possibility that postmodern modes of thinking ironically adopt the complexity of Vichy reasoning to a host of reading and thinking strategies.
Vichy Law and the Holocaust in France raises fundamental and disturbing questions about the ease with which democratic legal systems can be subverted.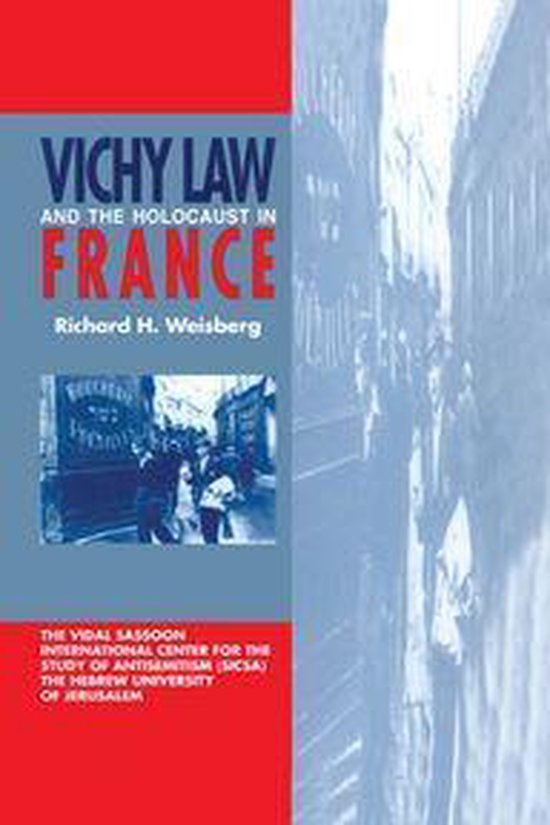 Vichy Law and the Holocaust in France