Verbluffende experimenten voor kinderen
Kun je een rauw ei laten stuiteren? Het antwoord is 'ja' en jij kunt dat bewijzen!
In dit boek zijn vijftig van de leukste proefjes uit de geschiedenis bij elkaar gebracht. Proefjes die sissen, schuimen, spetteren en spatten. Deze brouwsels zullen je perplex doen staan, verbazen en je zelfs helemaal in de war brengen. Dat is immers hoe cool wetenschap kan zijn! En voor je nieuwsgierige hersenen leggen we bij elk proefje uit hoe de experimenten scheikundig in elkaar zitten: de wetenschap achter de fun!
Zoek de spullen bij elkaar die je nodig hebt en volg de aanwijzingen nauwkeurig op. En als je dan tot je ellebogen in het groene slijm zit of dekking zoekt voor een spuitende geiser, zul je niet weten wat je ziet, dat beloof ik je.
Eén brok actie om al spelend wat meer over wetenschap of scheikunde te leren!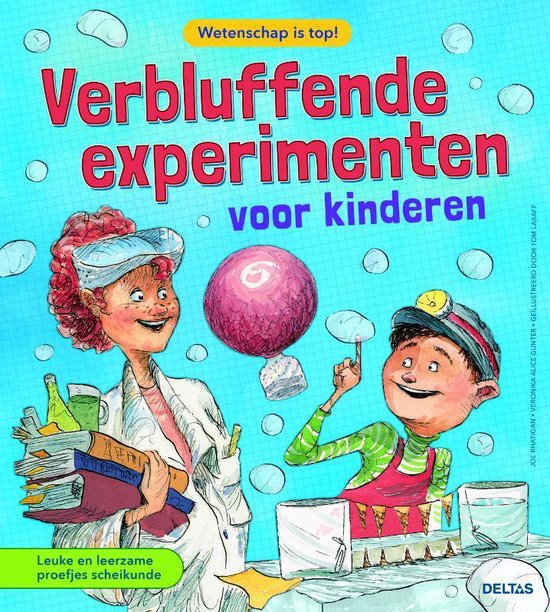 Verbluffende experimenten voor kinderen