Troika – Eenhoorn LHBTI rainbow – sleutelhanger regenboog kleur
Troika sleutelhanger Eenhoorn regenboog
Niets is wat het lijkt. Omdat de UNICORN / Eenhoorn sleutelhanger in alle kleuren van de regenboog schijnt, afhankelijk van de beeldhoek.
Het ongebruikelijke effect van zeepbel wordt veroorzaakt door een speciale coatingmethode. Verrassend indrukwekkend en altijd uniek.
Troika sleutelhanger Eenhoorn regenboog
Rien n'est ce qu'il paraît. Parce que UNICORN irise dans toutes les couleurs de l'arc-en-ciel, en fonction de l'angle de vue. L'effet inhabituel de bulle de savon est causé par une méthode de revêtement spéciale. Étonnamment impressionnant et toujours unique.
Nothing is what it seems at first glance. Depending on the angle, UNICORN iridesces into all the colours of the rainbow. The unusual soap bubble effect comes from a special coating method. Surprisingly impressive and always unique.
Nada es lo que parece a primera vista. Porque UNICORN recorre todos los colores del arco iris, dependiendo del ángulo de visión. El inusual efecto de pompa de jabón es causado por un método especial de recubrimiento. Sorprendentemente impresionante y siempre único.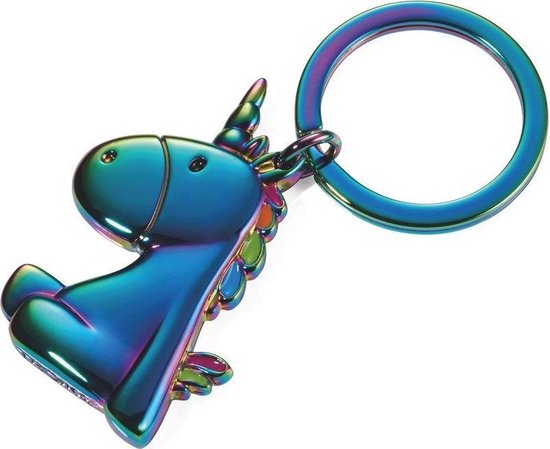 Troika – Eenhoorn LHBTI rainbow – sleutelhanger regenboog kleur