The Cursed Soul 3 – The Sorcerer's Equal
Following a fierce battle, Grau's life hangs in the balance. Velsa, Sorla, and Kessily seek healing and refuge in the land of Laionesse, only to learn that Grau's injuries may be beyond help – unless they can beg a favor from the great necromancer Dormongara, who lives alone in a castle on a mountain and is notoriously unkind to visitors. He demands a steep price indeed–a bride.
Kessily reluctantly accepts his offer, but meeting the necromancer leads to unexpected consequences, bringing an old nemesis back into Velsa's life along with a notorious gang of bandits who see Grau as an intruder to be snuffed out.
The Miralem land might not quite be the refuge they hoped for, but it might be a safe home for their found family anyway, as they make friends with a family of wyvern breeders, stand up for local Fanarlem, and even catch the attention of a kind prince–but it all might end in tragedy. Velsa and Grau's fate hangs in the balance in the final test of their love. Can a sorcerer and a doll girl finally find happiness anywhere in this world?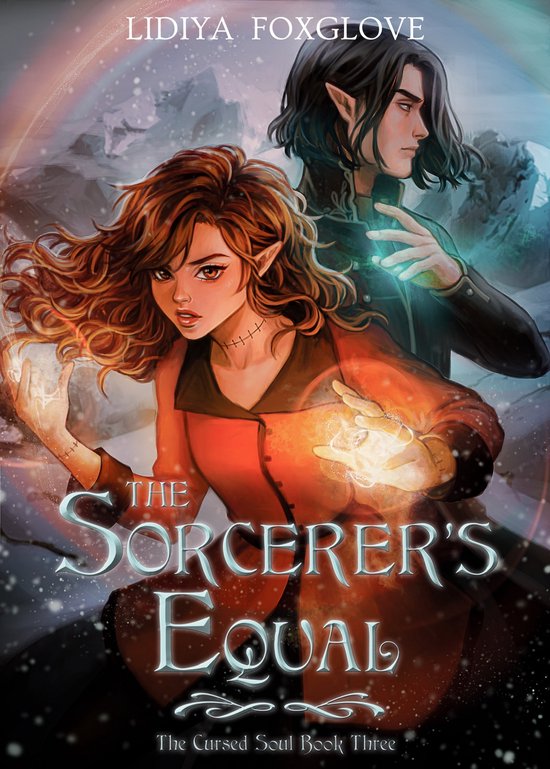 The Cursed Soul 3 – The Sorcerer's Equal