Tales of the City: Series 1 and 2
Lydia Wilson and Kate Harper star in these BBC Radio 4 full-cast dramatisations of the first and second novels in Armistead Maupin's acclaimed 'Tales of the City' series.
Set against the 1970s San Fransisco skyline, Maupin's Tales of the City introduces the unconventional tenants of 28 Barbary Lane, the domain of the eccentric, marijuana-growing landlady Anna Madrigal.
Mary Ann Singleton, a naive young woman newly-arrived from Cleveland, Ohio, moves into an apartment there and soon becomes friends with other tenants of the building: the hippyish bisexual Mona Ramsey; the strange Norman Neal Williams; and Michael Tolliver, a sweet and personable gay man known to his friends as Mouse. Beyond the house, lovers and friends guide Mary Ann through her San Franciscan adventures…
In More Tales of the City, landlady Anna Madrigal reveals her secrets to her tenants, but they are preparing to flee their cosy nest for adventures further afield.
Dramatised by Barbara Lavery, this is both a sparkling comedy of manners and a portrait of a free and easy era.
Cast:
Anna Madrigal….. Kate Harper
Mary Ann….. Lydia Wilson
DeDe….. Nancy Crane
Mona….. Buffy Davis
Edgar….. Lou Hirsch
Frannie/Binkie/Mucca….. Bernice Stegers
Beauchamp….. John Guerrasio
Michael….. Jos Slovick
Jon/Brian….. Simon Lee Phillips
D?Or/Betty….. Valerie Cutko
Siegel/Hampton-Giddes/Norman/Bruno….. Kerry Shale
Burke….. Trevor White
Produced and directed by Susan Roberts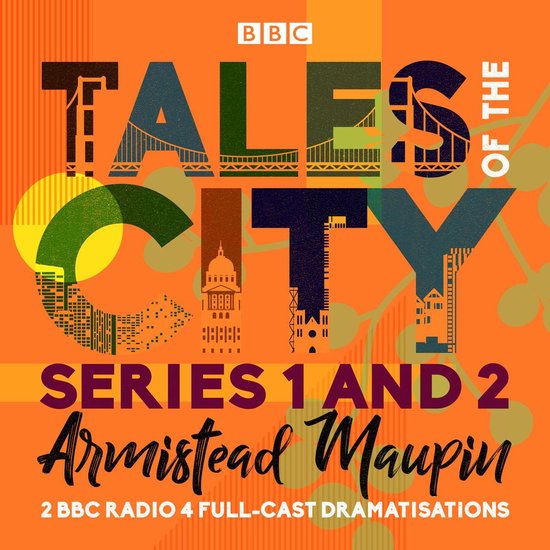 Tales of the City: Series 1 and 2