SweetNatureNudes Amazing Photo Book 103 – Tatyana and Friends Present Naked in the Flowers
SweetNatureNudes
Experience the joy and freedom of releasing all your inhibitions and embracing nature in the nude! Enjoy this amazing and exclusive collection of nature nude fine art photography by artist David Weisenbarger for SweetNatureNudes. Featuring enhanced color eBook layout and high quality photography!
Tatyana and Friends Present Naked in the Flowers Issue #103
Tatyana has found a secret spot covered with flowers and she is being naughty there. She is quite good at being bad as she also gets completely naked next to an alligator in the Louisiana swamp! This issue also features Anastasia who is breathtaking in a skimpy dress that doesn't stay on for long.
The Amazing Nature Nude Shoots included in this Book:
* Aimee Addison Explorations in the Desert
*Alyse Angel Light
*Tatyana Tropical Desert
Collect Them All!
Over 100 issues! Enjoy thousands more exclusive Sweet Nature Nude photography by David Weisenbarger by searching your book store market for SweetNatureNudes today!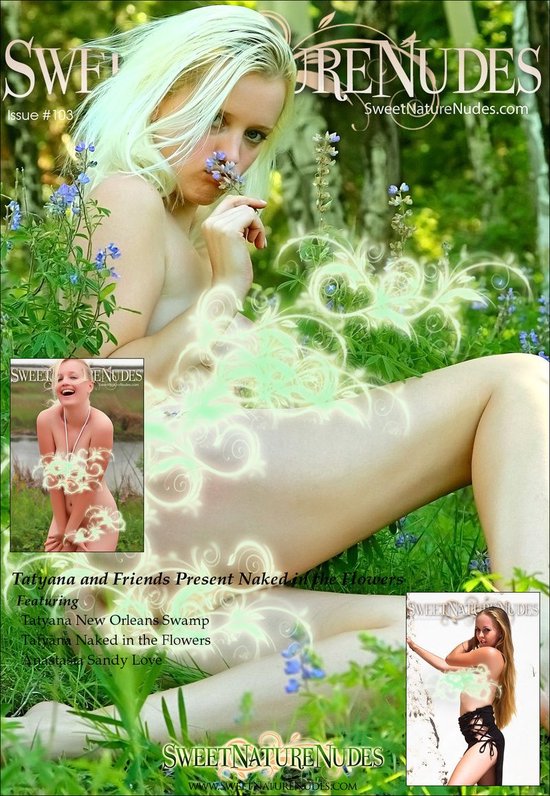 SweetNatureNudes Amazing Photo Book 103 – Tatyana and Friends Present Naked in the Flowers