Stitch It – Stitch It for Fall
Warm and welcoming projects to usher in autumn from the popular fabric designer and author of Country Cottage Quilting.
This gorgeous collection of fall-themed quilting and stitching designs from top designer Lynette Anderson includes table runners, wall hangings, and larger quilts, as well as smaller, quick-to-stitch gifts, all featuring Lynette's fabric range from Lecien. In a book designed to capture Lynette's heartwarming and quirky style, beautiful fabrics, fresh colors, and cute motifs are used to create such projects as: Farmyard in Fall Quilt, Mother Hen Tea Cosy, Sunflower Purse, Chicken Table Centre, Apple Tree Farm Picture, Striped Tote Bag, Mrs. Hen Basket, and Sunflower Paddock Pillow.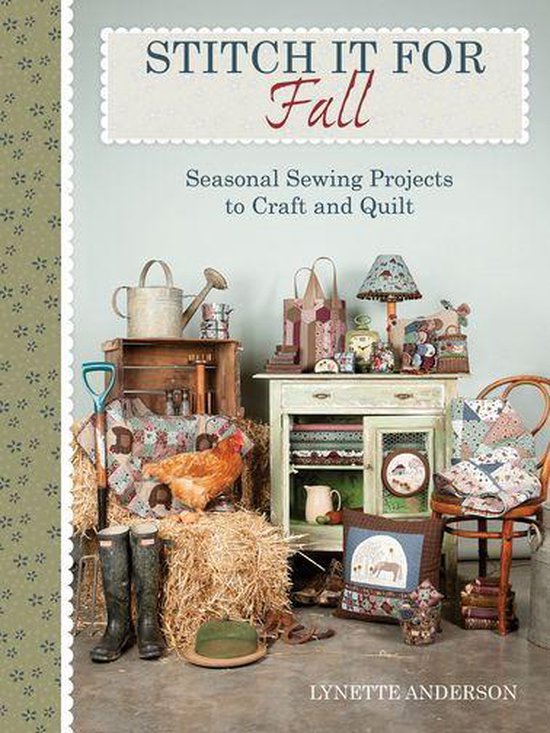 Stitch It – Stitch It for Fall