Sorority Pledge Saga 7 – Sorority Pledge 7: Sweet Treat to Excite (BDSM Erotic Romance)
NOTE FROM THE DOM, LOGAN THORNDIKE: Luscious and I aim to get back on track after the reset of our relationship, and we're psyched to share our first Sunday together as boyfriend and girlfriend rather than just pound-me-'til-I-scream kinkazoids. However, with her hot body teasing me senseless, I keep dominating Addison without even realizing it, and the strain threatens to kill our dizzying lust and the trust I'm trying to rebuild. We just can't keep our damn hands off each other! Even though she's the one always getting spanked for being lusty, I'm also having difficulty reigning in my bad boy ways. I'm not 100% positive either one of us can be tamed, but I demand obedience and respect. And I will get it. Ever the feisty sub, Addison gets spanked a lot because she's so very naughty, and we play with food and other weird toys, oh, and some friends, so if this offends you, do not read.
If you are ready and willing to get tingly, however, go make yourself a sundae, loaded with your favorite toppings. You might have to cool down once grapes come into this installment because my spanko proves her deliciousness, again and again, and her "funishment" is certainly a scorcher.
* * * This 29,200-word novella is Book 7 in the 10-part Sorority Pledge Saga, a serialization that follows a rocky romance centered around the edgy bliss of Domination and submission. Contains explicit situations and language. 18+ please. * * *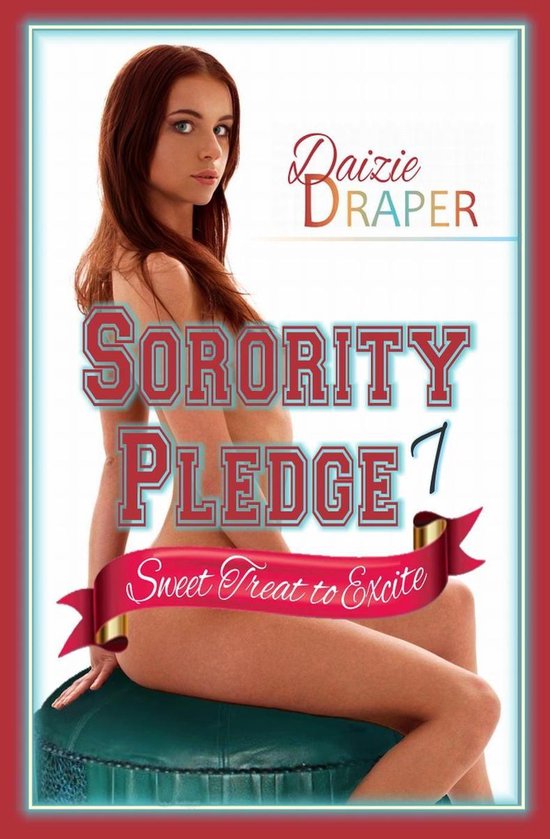 Sorority Pledge Saga 7 – Sorority Pledge 7: Sweet Treat to Excite (BDSM Erotic Romance)