Smooff Stop Met Roken, 28 dagen, 4 filters voor sigaretten
Smooff is een slim en discreet filter dat je op je sigaret zet. Het helpt je het roken te verminderen of helemaal rookvrij te worden zonder medicijnen of bijwerkingen. Het filter is geoctrooieerd en een Deens product.
Met Smooff Stop Met Roken krijg je 4 verschillende filters waarmee je aan de hand van afbouwen in 28 dagen rookvrij wordt. De filters zijn zo klein dat je ze kunt meenemen door ze meteen op je volgende sigaret te zetten of in het bijgeleverde etui te bewaren, dat je gemakkelijk in een tas of broekzak kunt bewaren. Smooff Stop Met Roken laat de lichamelijke afhankelijkheid verdwijnen of verminderen zodat het stoppen met roken beter te realiseren is dan anders.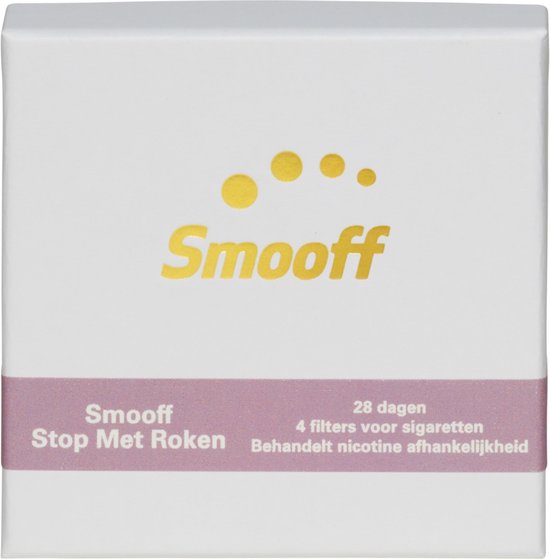 Smooff Stop Met Roken, 28 dagen, 4 filters voor sigaretten