Shut the Box – 1-4 spelers – Houtenspel – Dobbelspel – Reisspel – Rekenspel – Inclusief dobbelstenen
Shut the box,

Leuk gezelschapsspel voor jong en oud met dobbelstenen!
Dobbelspel met 9 cijfers, inclusief 2 dobbelstenen.
Het is zowel een geluks- als strategisch spel, waarbij het doel is om zoveel mogelijk (en het liefst) alle getallen om te klappen. Degene wie het minst aantal punten over heeft, wint het spel!
Materiaal: Bamboehout

Afmetingen: 21 x 14,5 x 2,5 cm

Leeftijd: 6 – 99 jaar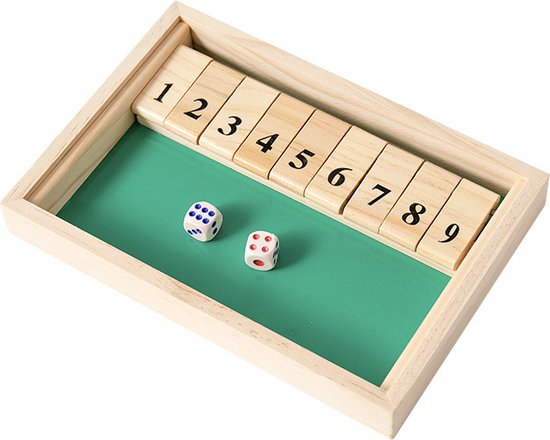 Shut the Box – 1-4 spelers – Houtenspel – Dobbelspel – Reisspel – Rekenspel – Inclusief dobbelstenen