Robots, Industrial in South Korea
The Robots, Industrial South Korea eBook provides 14 years Historic and Forecast data on the market for each of the 38 Products and Markets covered. The Products and Markets covered (Robots, industrial) are classified by the Major Products and then further defined and analysed by each subsidiary Product or Market Sector. In addition full Financial Data (188 items: Historic and Forecast Balance Sheet, Financial Margins and Ratios) Data is provided, as well as Industry Data (59 items) for South Korea.
ROBOTS – INDUSTRIAL
Robots, industrial
Manipulators, robotic
Micropositioners, robotic
Placement equipment, programmed, mechanical handling, robotic
Positioning equipment, electronic, materials handling, robotic
Robots for textile product handling
Robots for the nuclear industry
Robots, anthropomorphous
Robots, assembly line
Robots, car body polishing
Robots, enamelling
Robots, feeding & stacking
Robots, grit-blasting
Robots, handling, for plastics processing
Robots, industrial, adhesive & sealant application
Robots, industrial, arc welding
Robots, industrial, clean room
Robots, industrial, electronic
Robots, industrial, for education & training
Robots, industrial, hydraulic
Robots, industrial, laser cutting
Robots, industrial, linear
Robots, industrial, movement simulators
Robots, industrial, packaging
Robots, industrial, pneumatic
Robots, industrial, portal
Robots, industrial, portal, for viscous & liquid products
Robots, industrial, resistance, spot welding
Robots, industrial, spray finishing
Robots, industrial, welding
Robots, painting, lacquering or varnishing
Robots, palletising and/or order picking
Robots, remote controlled, for underwater maintenance applications
Robots, sewer inspection & maintenance
Robots, software selection & application
Robots, vehicular, for bomb disposal & fire-fighting
Robots, vehicular, sub-sea or land, radioactive waste removal
Robots, industrial, NSK
There are 188 Financial items covered, including:
Total Sales, Pre-tax Profit, Interest Paid, Non-trading Income, Operating Profit, Depreciation, Trading Profit, Intangible Assets, Intermediate Assets, Fixed Assets (Structures, P + E, Misc.), Capital Expenditure (Structures, P + E, Vehicles, IT, Misc.), Retirements (Structures, P + E, Misc.), Total Fixed Assets, Stocks (Finished Product, Work in Progress, Materials), Total Stocks / Inventory, Debtors, Total Maintenance Costs, Services Purchased, Misc. Current Assets, Total Current Assets, Total Assets, Creditors, Short Term Loans, Misc. Current Liabilities, Total Current Liabilities, Net Assets / Capital Employed, Shareholders Funds, Long Term Loans, Misc. Long Term Liabilities, Workers, Hours Worked, Total Employees, Costs (Raw Materials, Finished Materials, Fuel, Electricity), Total Input Supplies / Materials + Energy Costs, Payroll, Wages, Director Remunerations, Employee Benefits, Commissions, Total Employees Remunerations, Sub Contractors, Rental & Leasing (Structures, P + E), Total Rental & Leasing Costs, Maintenance (Structures, P + E), Communications Costs, Misc. Expenses, Sales Personnel Costs, Sales Expenses, Sales Materials, Total Sales Costs, Distribution (Fixed + Variable Costs), Premises (Fixed + Variable Costs), Physical Handling (Fixed + Variable Costs), Physical Process (Fixed + Variable Costs), Total Distribution Costs, Correspondence Costs, Advertising (Media, Materials, POS & Display Costs, Events Costs), Total Advertising Costs, Product (Handling, Support, Service Costs), Customer Costs, Total After-Sales Costs, Total Marketing Costs, New Technology + New Production Technology Expenditure, Research + Development Expenditure, Operational & Process Costs, Debtors + Debts.
/.. etc.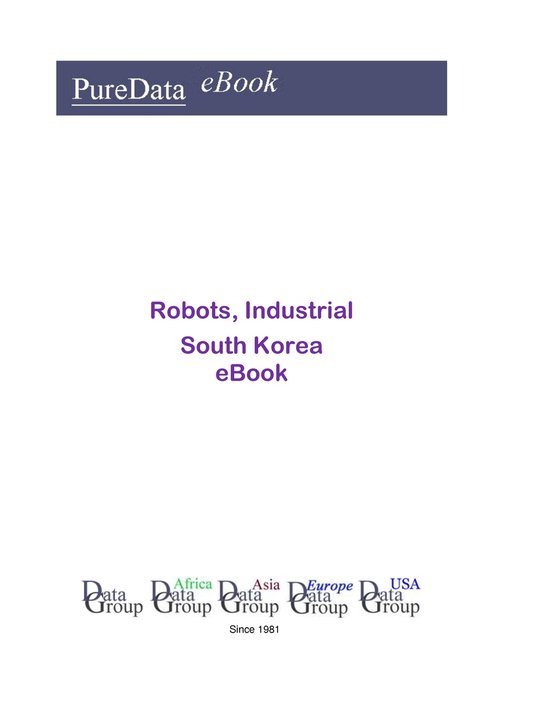 Robots, Industrial in South Korea