Torque™ 19-25 mm diameter Stangbevestiging B-kogel RAM-B-408-75-1U
De RAM Mount Torque stangmontage is een mount voor stangen tussen de 19 mm en 25.4 mm dikte. De Torque is voorzien van een b-kogel en gemaakt van gepoedercoat aluminium. Er worden kunststof vulstukjes (2*2) meegeleverd die tevens bescherming geven aan de stang. Deze mount wordt vastgezet met 2 inbusboutjes voorzien van zelfborgende moeren met nylon inserts zodat ze ook vast blijven zitten bij sterke trillingen.
The RAM® Torque™ handlebar and rail mounting base has a 1" rubber ball and accommodates bars ¾" to 1" in diameter. Sizing inserts are included to provide a snug fit and protection of the rail. The mount utilizes nylon-insert locknuts to prevent loosening in high vibration environments.
Mounting Base Dimensions:
Accommodates rails 0.75″ to 1″ in diameter.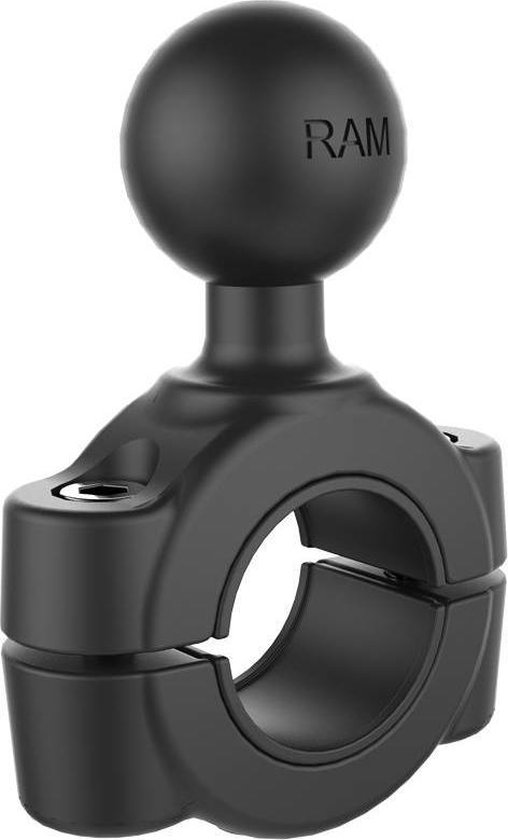 Torque™ 19-25 mm diameter Stangbevestiging B-kogel RAM-B-408-75-1U