Plaid 130×160 polyester Happiness nr.20035 aqua
Happiness
De A spark of Happiness" collectie bestaat uit dekbedovertrekken, gevulde kussentjes, kussenslopen, plaids en strandlakens. "
Bij "A spark of Happiness" draait alles om kleur. Kleur maakt je vrolijk en kleur maakt je creatief. Kleur is universeel en kleur is een onuitputtelijke bron van inspiratie.
Dit zie je in het merk ook terug.
Happiness artikelen zijn extra luxe door gehandwerkte verfraaiingen.
Happiness dekbedovertrekken zijn voorzien van een piping of pompoms met een kanten rand.
Kussenslopen zijn verfraaid met een piping of pompoms.
Kussentjes en plaids zijn voorzien van pompoms en strandlakens zijn voorzien van franjers.
Dekbedovertrekken
De dekbedovertrekken zijn gemaakt van 100% katoen perkal.
De overtrekken zijn 240 cm lang, waardoor ze geschikt zijn voor dekbedden tot 220 cm lang.
De instopstrook is over de gehele breedte.
De Duitse confectie is voorzien van ritsen.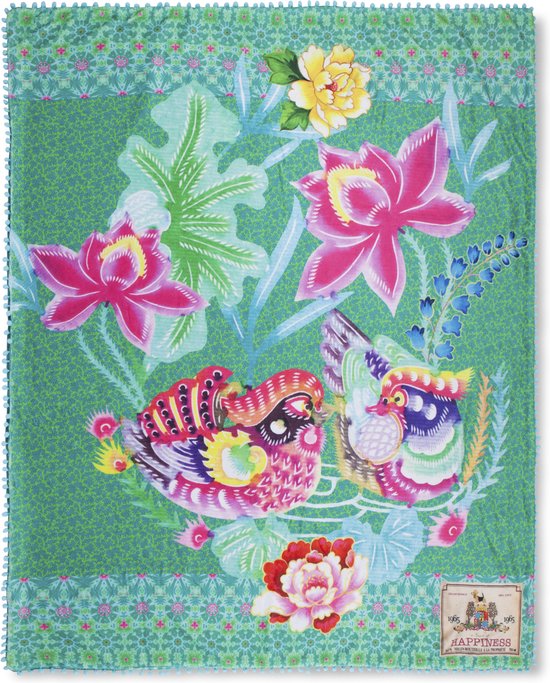 Plaid 130×160 polyester Happiness nr.20035 aqua