Peachy Survivor hoes bescherming standaard iPad 2017 2018 – Blauw Zwart
Deze beschermhoes is geschikt voor de iPad 2017 of 2018 en sluit door zijn flexibele blauwe binnenhoes perfect aan op de tablet.
De hardzwarte cover is shockproof en zal daardoor bescherming bieden bij iedere val of stoot. De uitklapbare standaard in de hoes zorgt ervoor dat je je iPad makkelijk neerzet om bijvoorbeeld een filmpje te kijken.
De uitsparingen in de hoes voor de knopjes, poorten, speakers en camera, zodat er geen functies verloren gaan.
Het relief op de achterkant met blokjes is stoer en de blauwe binnenhoes geeft je iPad nog een vrolijk kleurtje.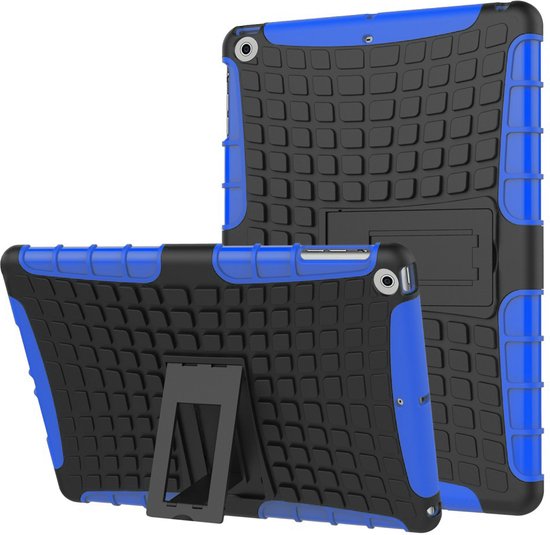 Peachy Survivor hoes bescherming standaard iPad 2017 2018 – Blauw Zwart