Peachy Mandala hoesje TPU iPhone 7 8 SE 2020 SE 2022 – Versiering Blauw
Dit TPU hoesje sluit door zijn flexibele materiaal prachtig aan om je iPhone 7, 8 of SE 2020 of iPhone SE 2022.
Op de achterkant van dit hoesje is een mooi mandala patroon gedrukt met mooie blauwtinten.
Voor de Lightningpoort, camera en speakers zijn uitsparingen aangebracht in het hoesje, de knopjes zijn door het hoesje heen te gebruiken.
De randen van dit hoesje zijn doorzichtig, waardoor de uitstraling van je iPhone deels behouden blijft.
Met dit hoesje kunt u elke dag genieten van het oosterse gevoel!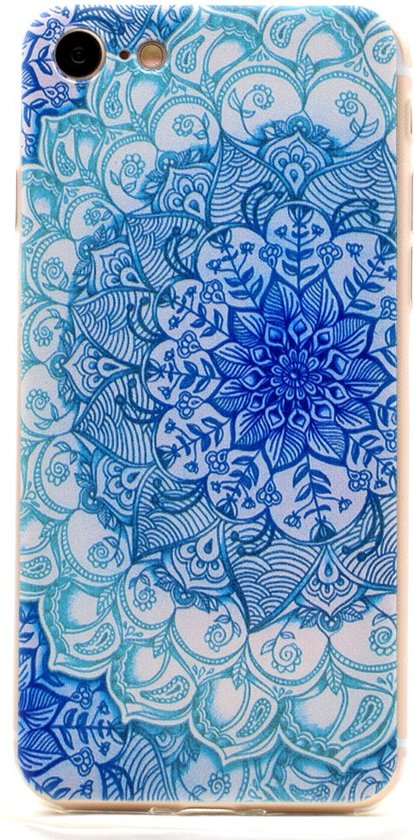 Peachy Mandala hoesje TPU iPhone 7 8 SE 2020 SE 2022 – Versiering Blauw