Organizer | Snacks | Tussendoortje | Etui | Luiertas | Baby | Opbergtas | Katoen | Naturel | Kraamcadeau
In dit opbergtasje kun je wat kleine snacks of lekkere versnaperingen meenemen voor je kindje! Wat dacht je van een ligakoekje, een mandarijntje of een doosje met rozijntjes? Zo zitten ze niet meer los in de luiertas maar heb je alles makkelijk bij elkaar.
Dit tasje is gemaakt van 100% katoen en heeft een metalen rits aan de bovenkant. De afmetingen zijn 20 x 13 x 6 cm en door de blokbodem aan de onderkant past er nog best wat in. Ook verkrijgbaar in het zwart met goudkleurige letters.
Ga ook voor een opgeruimde luiertas en bestel naast dit handige tasje voor de tussendoortjes ook mooie opbergzakjes voor de speentjes, luiers, reserve kleertjes, en EHBO spulletjes voor je baby!
NB: dit item betreft een brievenbuszending zonder track- en trace nummer.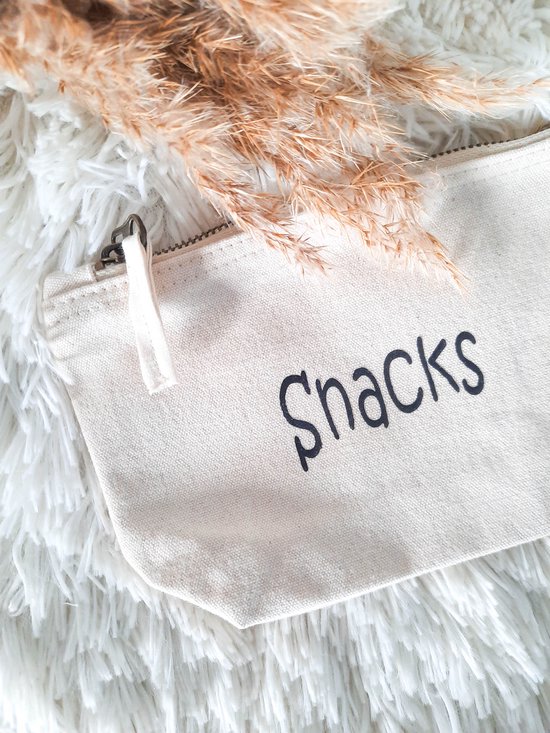 Organizer | Snacks | Tussendoortje | Etui | Luiertas | Baby | Opbergtas | Katoen | Naturel | Kraamcadeau