Mexicaanse Deken – Plaid – Serape – Gerecycled Acryl – 210 x 150 – Grijs – BBXZZ0grey2
Mexicaanse serape dekens zijn al jarenlang door de prachtige sprekende kleurencombinaties zeer populair. De serapes worden gemaakt in Mexico. De dekens zijn leverbaar in katoen, acryl of in een combinatie van de materialen acryl, katoen en polyester. Deze deken is gemaakt van gerecycled acryl en heeft een stoere uitstraling.
De Serapes worden gebruikt worden voor zowel binnen als buiten. Voor de picnic of in huis als bedsprei, tafel- vloer of muurkleed. Mexicaanse dekens zijn ook ideaal om te gebruiken als Yoga kleden en om kado te doen.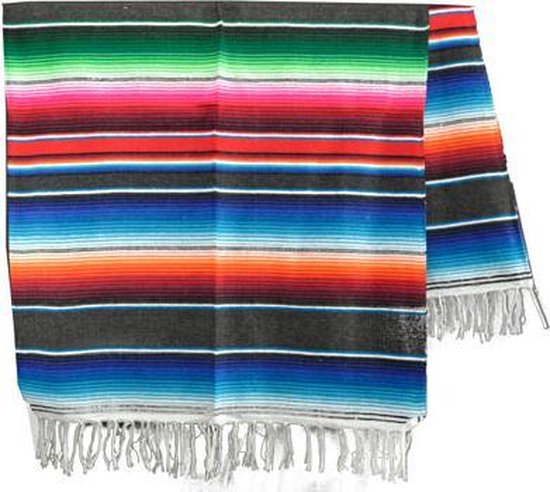 Mexicaanse Deken – Plaid – Serape – Gerecycled Acryl – 210 x 150 – Grijs – BBXZZ0grey2