Fifty Shades of Grey – Bound to You Ball Gag
FIFTY SHADES OF GRAY JAW BOUND TO YOU
To celebrate a decade of erotic discovery and personal fulfillment, the Official Fifty Shades of Gray Collection invites you to immerse yourself in the Fifty Shades experience.
Created by EL James, the collection of stylish high-quality toys, bondage accessories and other essentials are all yours to intensely explore in an intimate and exciting way in the bedroom and beyond.
Characteristics:
Faux leather gag with silicone ball and gold details
The ball is medium in size for maximum comfort and hygiene
Effective and safe. Silence assured
Designed for couples
Includes a black and gold satin storage bag
Plastic-free packaging, takes care of the environment.
EAN: 5060462639649
Categories: XXX toys – Fetish / Bondage – BDSM / Accesorios
XXX toys – Fetish / Bondage – Gags
Known EAN Codes:
5060462639649
0000000000000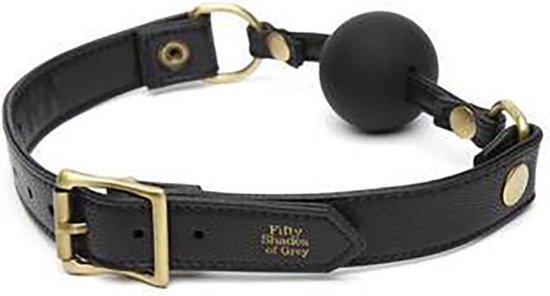 Fifty Shades of Grey – Bound to You Ball Gag