Bogazici Eau de Cologne citroen 200ml | Eau de Cologne | Exclusief Turkse Kolonya | 80° alcohol | Optimale desinfectie van handen
De
Bogazici Kolonya
is welbekend bij veel verschillende handelingen.

Het is een geurige vloeistof die wordt gebruikt om lekker te ruiken. Eau de cologne kan gebruikt worden als hand desinfectie omdat het 80% alcohol bevat.
Bogazici Cologne is de ideale alternatief voor handgels. Neem het mee in je rug -of handtas, in de wagen of gebruik het op je bureau of gewoon thuis om je handen snel te desinfecteren en er een frisse citroengeur aan over te houden.
Het verfrissende effect van Citroenbomen en de geur van het rijpe fruit, voel je de hele dag door. 200ml en hoge kwaliteit Cologne.
Let op:
Contact met de ogen vermijden. Bij aanraking met de ogen onmiddellijk met overvloedig water afspoelen. Bewaar op een droge, koele plaats.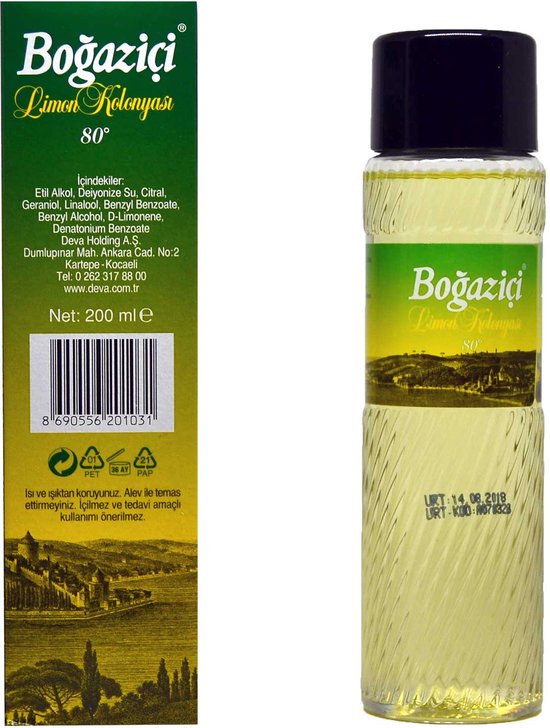 Bogazici Eau de Cologne citroen 200ml | Eau de Cologne | Exclusief Turkse Kolonya | 80° alcohol | Optimale desinfectie van handen