BDSM bondage – SM Leren Handboeien – Zwart
Wie een laagdrempelige en

goedkope manier zoekt om hun sexleven spannender te maken of gewoonweg te experimenteren hoeft niet verder te zoeken.
Met deze handboeien kunt u op een spannende, maar toch veilige manier experimenteren met bondage. De eerste stap is hiermee gezet!!
Bind de handen van je partner aan elkaar vast of bind ze vast aan het bed voor een opwindende bondage-ervaring! De boeien zijn verstelbaar van 22 cm tot 31 cm. De boeien zijn aan elkaar vastgemaakt met een metalen ketting, maar de clipsluitingen geven je ook de mogelijkheid om ze uit elkaar te halen en ze in combinatie met andere speeltjes te gebruiken. Denk aan enkelboeien, hogties, kettingen en bondageharnassen, bijvoorbeeld. De boeien zijn gemaakt van PU leer met een pluche binnenkant die heerlijk zacht aanvoelt en comfortabel is om te dragen.
Twijfel niet en laat je fantasieën werkelijkheid worden.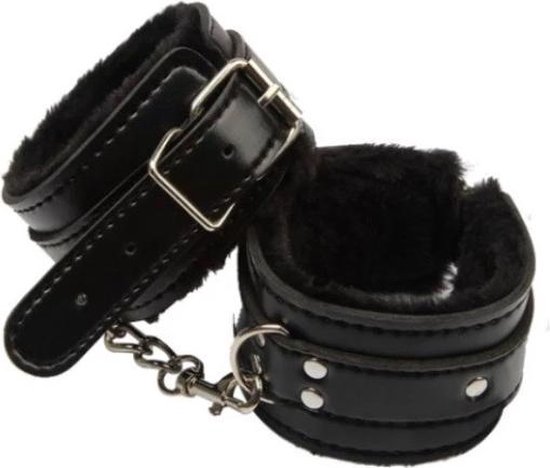 BDSM bondage – SM Leren Handboeien – Zwart