Baby Rompertje met Tekst Tante | To The Moon and Back | Roze 0-3 mnd
Deze baby romper is ontzettend leuk om cadeau te geven als je tante wordt! De romper is gemaakt van zachte 100% katoen single jersey stof.
De romper is uitgevoerd in wit, lichtroze of lichtblauw met zwarte print "Auntie loves you to the moon and back". Gemaakt met korte, enveloppe mouwtjes en 3 YKK drukknopen aan de onderkant.
Het baby rompertje is uitgevoerd in één maat: namelijk 0-3 maand.
Kwaliteit: 100% single jersey katoen
Kleur: Lichtroze
Print: Zwart
Korte enveloppe mouw
3 drukknopen
Maat: 0-3 maand
Leuk kraamcadeau
Tekst: Auntie loves you to the moon and back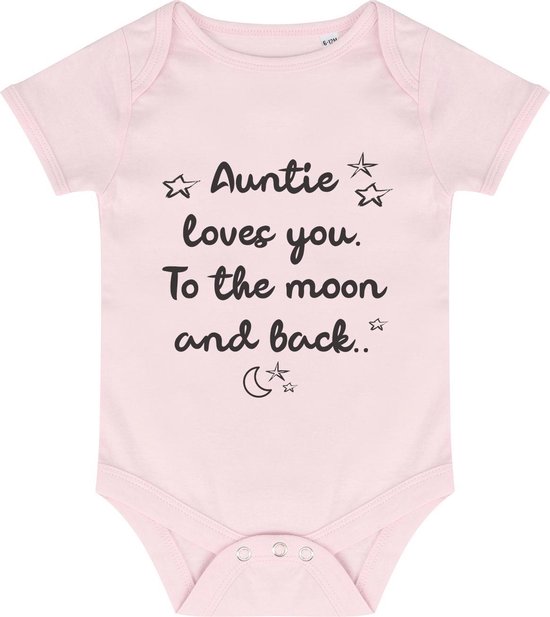 Baby Rompertje met Tekst Tante | To The Moon and Back | Roze 0-3 mnd