Austria baby rompertje met vlag zwart jongens en meisjes – Kraamcadeau – Babykleding – Oostenrijk landen romper 68
Austria baby rompertje met vlag zwart voor jongens en meisjes. Op dit zwarte Oostenrijk rompertje staat de tekst: Austria. Met de vlag van Oostenrijk eronder. Kent u iemand die naar Oostenrijk gaat met de kleine of er fan van is? Dan is dit rompertje leuk om cadeau te geven als bijvoorbeeld een kraam cadeau, of om aan te trekken bij uw kleine als outfit tijdens het EK/WK voetbal, een verjaardag of een andere gelegenheid.
Dit cadeau rompertje heeft 3 nikkelvrije drukkertjes aan de onderkant. Materiaal: 240 grams, 100% katoen.
Kenmerken:
Merk: Bellatio decorations
Materiaal: Katoen
Kleur: Zwart
Doelgroep: Baby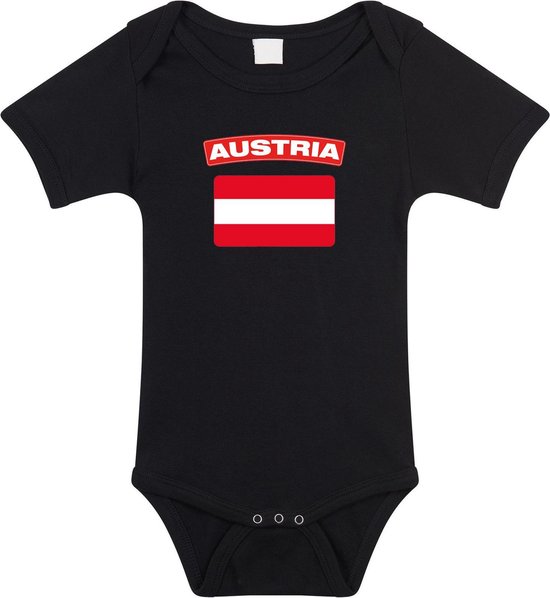 Austria baby rompertje met vlag zwart jongens en meisjes – Kraamcadeau – Babykleding – Oostenrijk landen romper 68