Philos dobbelpiste hout 30 cm
Een dobbelpiste is een erg handige accessoire voor je dobbelspelletjes. Nooit meer een dobbelsteen die van de tafel af rolt of dood valt op een kleed of zachte ondergrond.

• Beukenhouten dobbelpiste

• 300mm diameter

• Het speeloppervlak is bekleed met vilt

• 6 dobbelstenen 15mm

Waarschuwing ! Dit spel is niet geschikt voor kinderen onder de 3 jaar oud door de vele kleine onderdelen.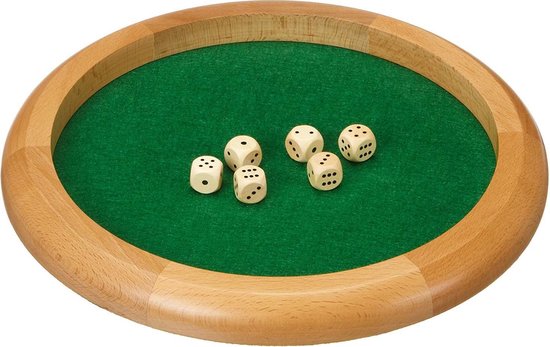 Philos dobbelpiste hout 30 cm