Pennenetui – pennenzak – pennenbak – voor school – pennenhouder
Large Capacity: with dimensions of 21.5 x 9 x 4.5 cm, this rectangular pencil case can hold just about everything an average student needs. The large storage capacity holds 40 thin pencils and erasers, scissors, clips, crayons, sharpeners, rulers up to 20cm and 20cm extra long pens.
Quality Material: made of high quality and durable canvas material, so it is easy to wash; excellent performance in resistance to dust and scratches. Made with high quality metal zippers, easy to open and close. Suitable for long term use.
Soft and safe: the smooth canvas material is not easy to broken, the chance of bruising is also very small, so you don't have to worry about the safety of the user.
Aesthetic and simple design with vibrant colours – the unique three-layer design in beautiful matching colours will suit everyone. Suitable for school supplies and students, girls and boys.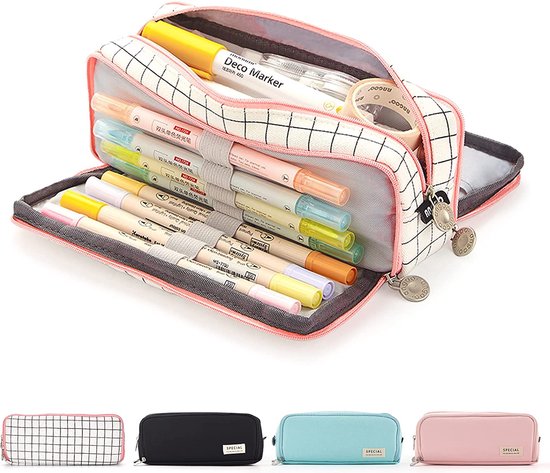 Pennenetui – pennenzak – pennenbak – voor school – pennenhouder