Organisational Behaviour For Dummies
Your plain-English introduction to organisational behaviour
Organisational Behaviour (OB) is the study of how people, individuals, and groups act in organisations. Whether you're studying OB, or you just want a better understanding of people at work, Organisational Behaviour For Dummies gives you all the essentials for understanding this fascinating subject.
Inside you'll find out about personality and individual differences, teams and groups, personnel selection and assessment, and health and well-being at work. You'll also find out how leaders lead, how motivators motivate, and how the modern workplace is changing and evolving.An easy-to-read introduction to organisational behaviour for business, management, and organisational psychology studentsA useful reference for managersA fascinating look at behaviour in the modern workplace
Whether you're a student of organisational behaviour, a manager, or a lifelong learner with an interest in human behaviour and psychology in the workplace, Organisational Behaviour For Dummies has you covered.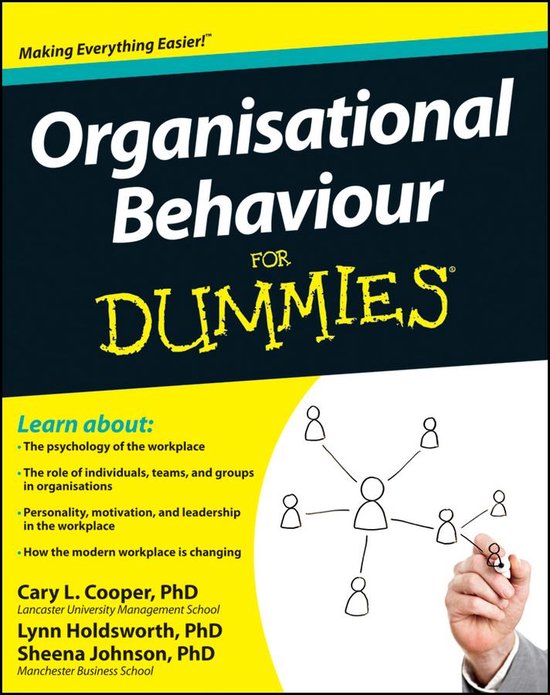 Organisational Behaviour For Dummies