Nobleza Hondenfrisbee – apporteerspeelgoed – frisbee – rubber – zacht
Nobleza Frisbee zacht

De juiste frisbee om met je hond naar het park of strand te gaan. Deze frisbee is goed voor het gebit en tandvlees van jouw hond.

Deze frisbee werkt als een natuurlijke tandenborstel en helpt tandplak weg te schrobben als je hond erop kauwt.

De tanden van je hond worden spelenderwijs sterker en schoner.
Merk: Nobleza

Materiaal: Kunststof

Maat: Diameter 23,5 cm

Kleur: Blauw

Voor: Honden
Waarschuwing:
Zoals bij ieder ander product moet u uw dier als het met dit speeltje speelt in de gaten houden.

Het is raadzaam regelmatig het product / speeltje te controleren of het kapot is.

Vervang het speelgoed als het kapot is of als er een stukje aan ontbreekt, anders is verwonding van uw dier niet uitgesloten.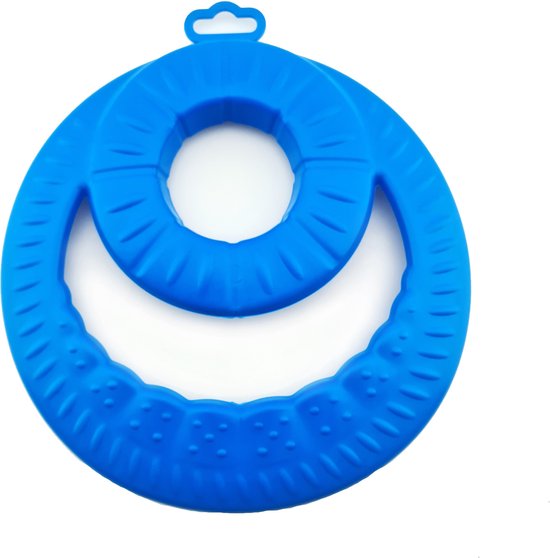 Nobleza Hondenfrisbee – apporteerspeelgoed – frisbee – rubber – zacht