Muursticker The Avengers – Captain America | The Avengers door muur (3D-effect) | Muursticker superheld Marvel Avengers | Deursticker Kinderkamer…
1. Zorg ervoor dat het te plakken oppervlak een glad oppervlak is en plak de delen niet met stoten en vouwen.

2. Selecteer de plakpositie, ruim de stof- en olievlekken op het fineer op en zorg ervoor dat het oppervlak droog en schoon is.

3. Maak een eenvoudig plan volgens de volgorde van plakken, je kunt natuurlijk ook zelf maken volgens je eigen creativiteit.

4. Haal de sticker voorzichtig van het dragerpapier en plak deze direct vast zonder de folie over te brengen.Bij het plakken eerst in het midden plakken en dan platdrukken en naar links en rechts aandrukken.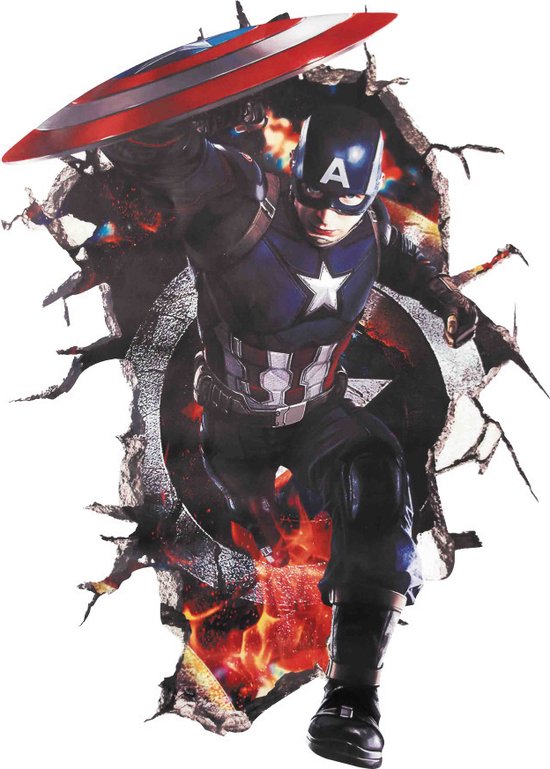 Muursticker The Avengers – Captain America | The Avengers door muur (3D-effect) | Muursticker superheld Marvel Avengers | Deursticker Kinderkamer…