Music of Latin America and the Caribbean
Music of Latin America and the Caribbean, Second Edition is a comprehensive textbook for undergraduate students, which covers all major facets of Latin American music, finding a balance between important themes and illustrative examples. This book is about enjoying the music itself and provides a lively, challenging discussion complemented by stimulating musical examples couched in an appropriate cultural and historical context—the music is a specific response to the era from which it emerges, evolving from common roots to a wide variety of musical traditions. Music of Latin America and the Caribbean aims to develop an understanding of Latin American civilization and its relation to other cultures.
NEW to this edition
A new chapter overviewing all seven Central American countries
An expansion of the chapter on the English- and French-speaking Caribbean
An added chapter on transnational genres
An end-of-book glossary featuring bolded terms within the text
A companion website with over 50 streamed or linked audio tracks keyed to Listening Examples found in the text, in addition to other student and instructors' resources
Bibliographic suggestions at the end of each chapter, highlighting resources for further reading, listening, and viewing
Organized along thematic, historical, and geographical lines, Music of Latin America and the Caribbean implores students to appreciate the unique and varied contributions of other cultures while realizing the ways non-Western cultures have influenced Western musical heritage. With focused discussions on genres and styles, musical instruments, important rituals, and the composers and performers responsible for its evolution, the author employs a broad view of Latin American music: every country in Latin America and the Caribbean shares a common history, and thus, a similar musical tradition.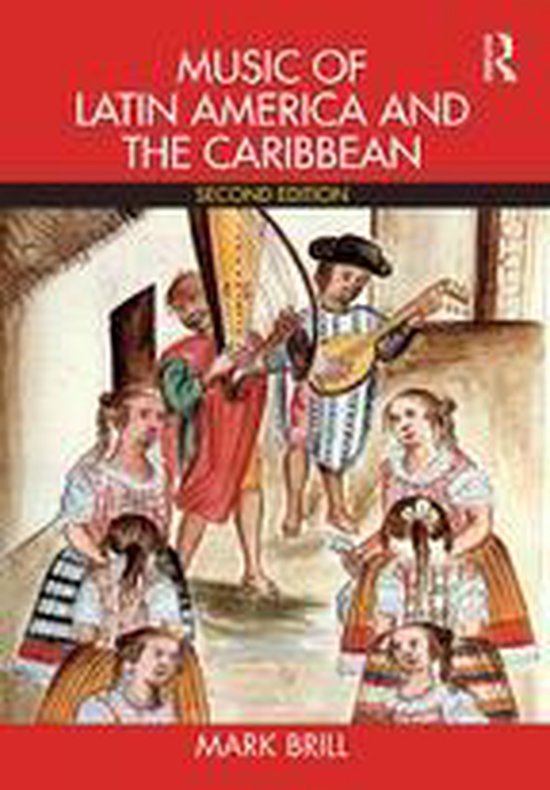 Music of Latin America and the Caribbean