Montagestandaarden-Mountainbike Voorwiel Houder Fiets Blok Vork Mount Fiets Vork Mount voor Outdoor Travel Items (Geel)
Functies:

– Kleur geel

– Materiaal: aluminiumlegering

– Afmeting: 16,5 x 4 x 5,9 cm.

– Wordt geleverd met snelsluiting voor snelle toegang.

– Ideaal voor opslag of transport.

– Legering constructie, harde structuur en zware lagers.

– Kan verticaal of horizontaal worden gemonteerd.
Pakket bestaat uit:

1 x fietsvorkhouder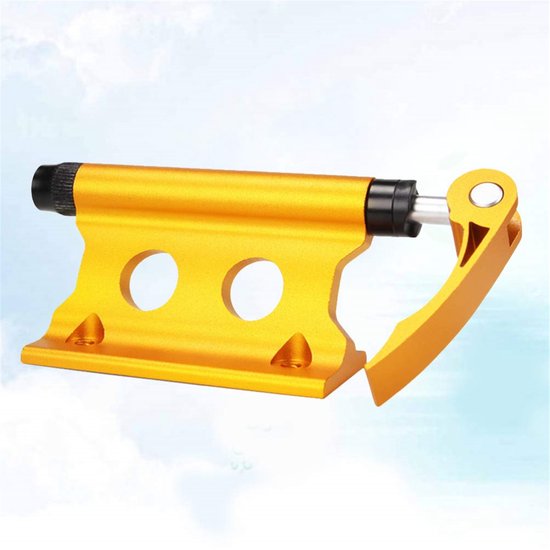 Montagestandaarden-Mountainbike Voorwiel Houder Fiets Blok Vork Mount Fiets Vork Mount voor Outdoor Travel Items (Geel)