Mijn groot dieren kijk- en zoekboek
Welkom in de vrolijke wereld van de dieren!
In het bos dicht bij huis, in het verre Afrika of in het hoge noorden… ga met ons mee op ontdekkingsreis naar de dieren over de hele wereld. Zoek het lieve reekalfje, de ijsberen of kijk naar de olifanten die een bad nemen. Midden in deze bonte dierendrukte heeft een papegaai zich verstopt. Vind je hem?
Een grappig, kleurrijk, herkenbaar boek dat kleine kindjes zal doen verbazen en wegdromen! Overal waar ze kijken is er wel iets nieuws te ontdekken.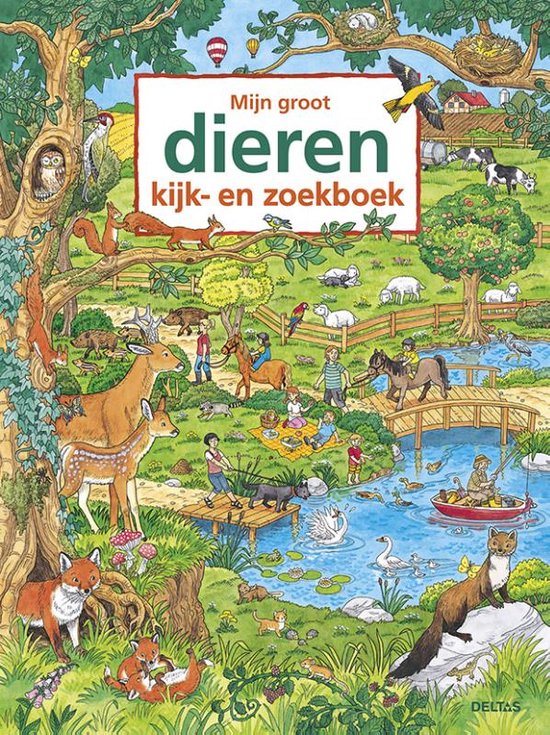 Mijn groot dieren kijk- en zoekboek