LM156LF2F01 LCD Scherm 15,6″ 1920×1080 Full-HD Mat Ultra Slim IPS non bracket 40-pin (144Hz)
Laptop LCD Scherm 15,6″ 1920×1080 Full-HD Mat Ultra Slim IPS non bracket 40-pin (144Hz)
Kenmerken:

Grootte : 15,6 Inch

Resolutie : FHD (1920×1080)

Brackets : Zonder Brackets

Video Connector : 40 pin video connector (rechtsonder)
Verversfrequentie : 144 Hz

LET OP: Er zijn meerdere fabrikanten die identieke schermen produceren. Hierdoor zijn er meerdere partnummers voor hetzelfde scherm.
U zult altijd een scherm toegestuurd krijgen die compatible is met uw scherm. Het kan dus zijn dat u een passend scherm krijgt met ander partnummer.
Ben u niet zeker of u het scherm correct is of kunt u het juiste scherm niet vinden, dan kunt u altijd contact opnemen en zullen wij u verder helpen.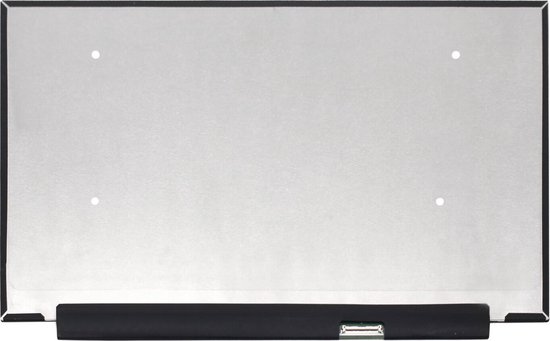 LM156LF2F01 LCD Scherm 15,6″ 1920×1080 Full-HD Mat Ultra Slim IPS non bracket 40-pin (144Hz)