Leren label diverse maten Made with love (5 stuks)
Leren label met tekst Handmade with love. De labels zijn leuk om aan gehaakt of gebreid project te naaien. Met een label kun je een persoonlijke boodschap overbrengen naar de ontvanger van het moois. Je maakt je project net iets originelers en meer eigen.
De labels worden in huis gemaakt, waardoor de teksten steeds zullen wisselen.
Afmeting: 3×1,5 cm/ 2,5 cm/ 2,5×2,5 cm

Je ontvangt 5 labels
De labels hebben vier gaatjes.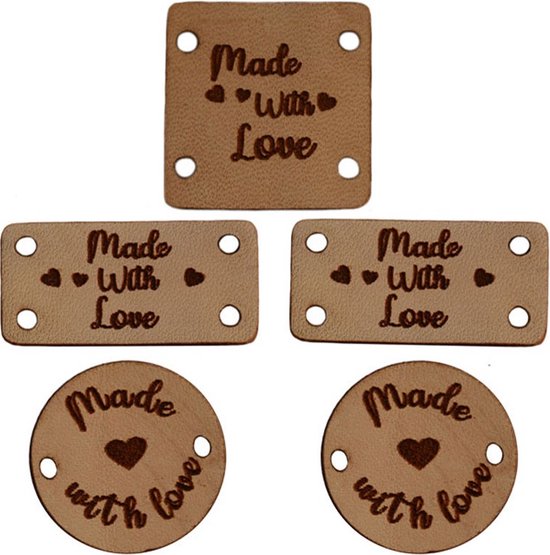 Leren label diverse maten Made with love (5 stuks)