Leading Responsibly in the Asian Century
The book is one of the first to focus on responsible leadership in the contemporary Asian century context. It adopts a unique context driven social innovation based responsible leadership approach to explain how context can impact and shape the theory and practice of responsible leadership. This unique work will strongly appeal to a broad spectrum of researchers and scholars across disciplines with a particular interest in the interplay between leadership, responsibility and ethics.
As Asia's influence on the global economy continues to grow in the Asian Century, this book offers a culturally integrated view of how the shift in economic power to Asia and the rising new global economic order can influence the theory and practice of responsible leadership. The book focuses particularly on the Asian century opportunities and challenges as a strong contextual factor that shapes the 'responsibility' of responsible leadership. The scholarly literature on the topic, the case studies developed through interviews and secondary data, and author's corporate experiences in the Asia-Pacific region in leading organisations are key sources for the book's assertions. It fills an important gap in the literature on how Asian cultural factors might influence the predominantly Western developed responsible leadership theory and practice. This book covers key topics including the moral basis for responsibility, theory and practice of responsible leadership, Asian challenges to responsible leadership, and socially innovative responsible leadership.
"Fernando's book provides a fresh and novel perspective on how evolutionary changes in economic power between Asia and the rest of the world undoubtedly will affect the practice of responsible leadership. He examines varying views on responsible leadership across cultures, demonstrating how Asian and Western leadership styles have evolved as our economy continues to become more globally integrated."
Prof. Laura Pincus Hartman
Director, Susilo Institute for Ethics in the Global Economy Boston University, Questrom School of Business, Boston, USA
"There is little doubt that this is the Asian Century and that economic and political influences from the east will increase. But so too may cultural, ethical and even religious influences. It is therefore important that researchers understand these significant changes. In this book Mario Fernando gives us an insight into what this means for responsible leadership. It is primarily an excellent work of scholarship, written for academics who teach and research in this area by someone who knows Asian business and culture from the inside. But it will also reward careful study by practicing leaders and those who are the potential leaders of the future."
Professor of Business Ethics, Geoff Moore
Durham Business School
Durham University, UK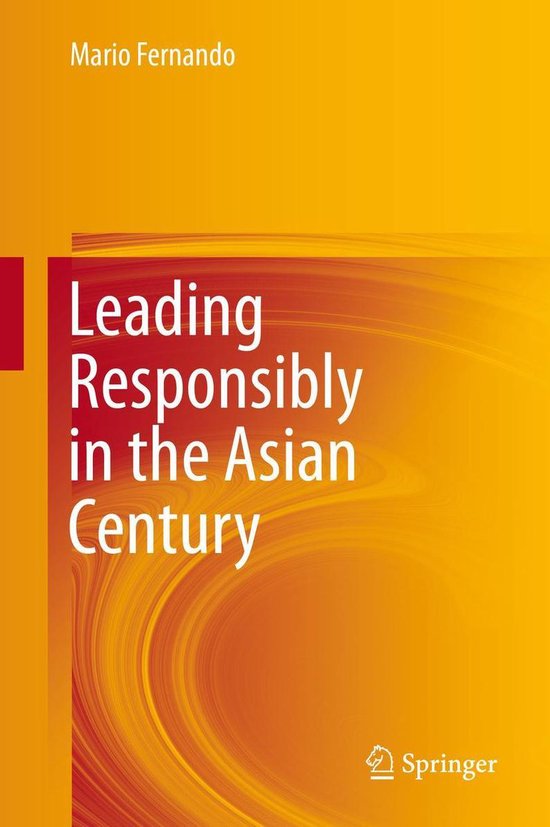 Leading Responsibly in the Asian Century