Laptop LCD scherm 14,0″ 18201662 (mat)
Kenmerken:
14,0″ Mat slimline scherm

30 pins eDP connector (rechtsonder)

Afmetingen buitenmaat: 32 x 20,5cm

Afmetingen schermoppervlak: 30,9 x 17,4 cm

Touchscreen: Nee

Bevestiging: 2 x boven & 2 x onder 1366×768 pixels WXGAHG

LED backlight verlichting

12 maanden garantie

Volledige pixelgarantie
Compatible partnummer:
18201662
LET OP:
Er zijn meerdere fabrikanten die identieke schermen produceren. Hierdoor zijn er meerdere partnummers voor hetzelfde scherm. U zult altijd een scherm toegestuurd krijgen die compatible is met uw huidige scherm. Het kan dus zijn dat u een passend scherm krijgt met ander partnummer.
Bent u niet zeker of u het scherm correct is of kunt u het juiste laptop scherm niet vinden? U kunt altijd contact opnemen. Wij helpen u graag verder!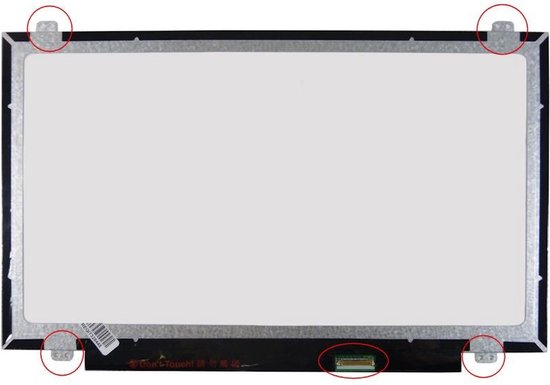 Laptop LCD scherm 14,0″ 18201662 (mat)