L'Ancien Re Gime Et La Re Volution … Troisie Me E Dition.
Title: L'Ancien re gime et la re volution … Troisie me e dition.Publisher: British Library, Historical Print EditionsThe British Library is the national library of the United Kingdom. It is one of the world's largest research libraries holding over 150 million items in all known languages and formats: books, journals, newspapers, sound recordings, patents, maps, stamps, prints and much more. Its collections include around 14 million books, along with substantial additional collections of manuscripts and historical items dating back as far as 300 BC.The HISTORICAL WORKS OF THE FRENCH REVOLUTION collection includes books from the British Library digitised by Microsoft. This collection contains works in both French and English highlighting the history of the Girondists and the Jacobins, the storming of the Bastille, the Napoleonic Wars, restorations of the monarchy, the spread of secularism, and the role of women. ++++The below data was compiled from various identification fields in the bibliographic record of this title. This data is provided as an additional tool in helping to insure edition identification: ++++ British Library Cle rel, Charles Alexis Henri Maurice; 1877. xiv, 446 p.; 8 . 9225.l.28.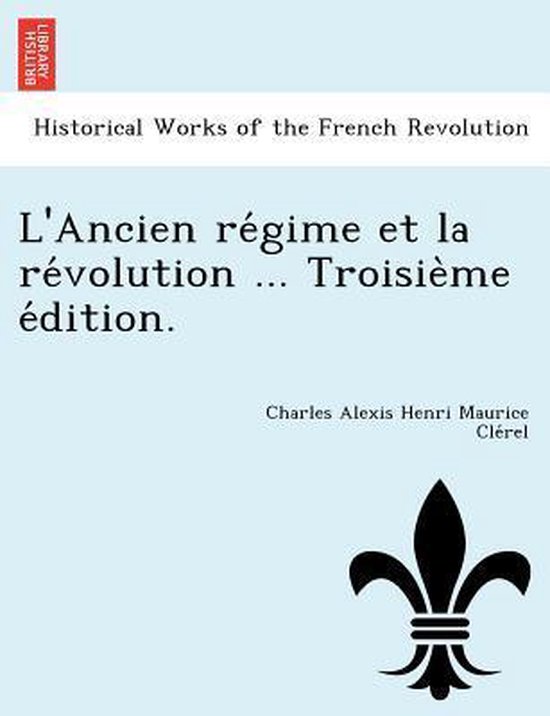 L'Ancien Re Gime Et La Re Volution … Troisie Me E Dition.