Human Interface and the Management of Information: Visual and Information Design
This two-volume set LNCS 13305 – 13306 constitutes the thoroughly refereed proceedings of the thematic area Human Interface and the Management of Information, HIMI 2022, which was held as part of HCI International 2022 and took place virtually during June 26-July 1, 2022.
The total of 1271 papers and 275 poster papers included in the 39 HCII 2022 proceedings volumes was carefully reviewed and selected from 5487 submissions.
The papers included in the HCII-HIMI volume set were organized in topical sections as follows: Part I: Human-centered design approaches; information design and quality; visual design; visualization and big data; Information, cognition and learning. Part II: Recommender systems; robots and avatars appearance and embodiment; information in virtual and augmented reality; information in complex technological environments.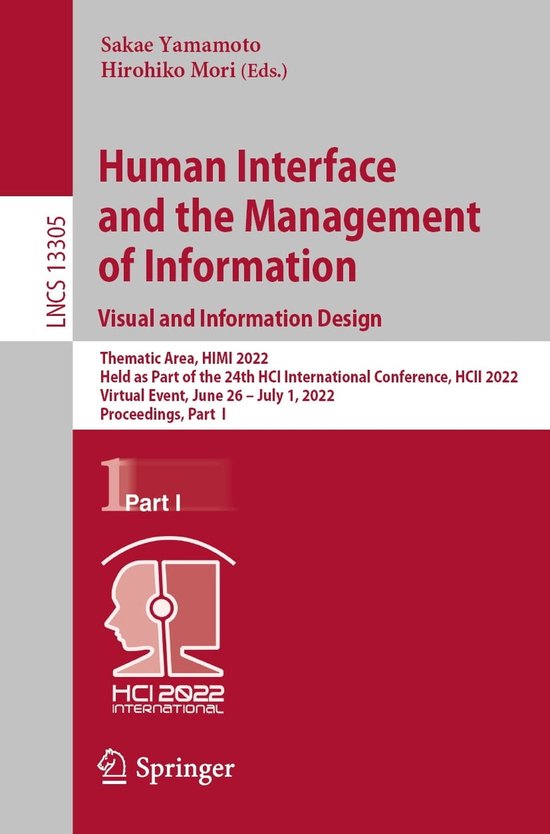 Human Interface and the Management of Information: Visual and Information Design