How to Manage an Effective Nonprofit Organization
Are you a staff or board member of a nonprofit organization? Do you want your organization to be excellent? Are you a busy person?
If you answered all three questions in the affirmative, How to Manage an Effective Nonprofit Organization is the one book you need, one with more than a thousand practical tips. It was inspired by thousands of nonprofit agency professionals who have participated in workshops the author has led for more than twenty years. Each of the nine chapters includes numerous practical recommendations:
Board members will learn how to run effective meetings and get and keep the best people on their team.
Busy staff members will learn how to maximize opportunities to obtain grant funds while minimizing the time spent.
Grant writers will learn how to prepare better proposals and how to manage the funds once they get them.
Agencies will learn how to establish an outstanding volunteer program and how to form community coalitions that work.
And everyone will learn effective strategies to help improve supervisory, personnel, and general management skills.
Is it easy to manage an excellent nonprofit organization? The answer to that questions is easily, "no." Agency professionals at every level will find themselves referring to How to Manage an Effective Nonprofit Organization anytime they have a problem and need helpful, practical and to-the-point advice from an acknowledged leader in the field.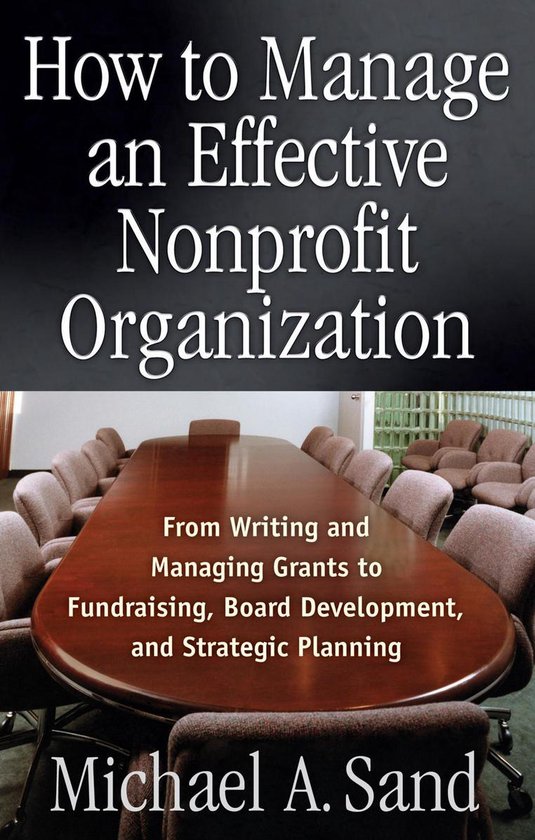 How to Manage an Effective Nonprofit Organization