Houten Bordje – All you need is Love
Laat je inspireren met dit leuke houten bordje met een schattige kitten in een pantoffel, de tekst luidt 'All you need is Love and a Cat'. Met een gekleurde achtergrond en een eigentijdse uitstraling zal dit bordje zeker opvallen in je huis of een fantastisch cadeau voor een speciaal iemand zijn.
Gemaakt van hout met een jute hanger.
150 mm x 150 mm x 60 mm.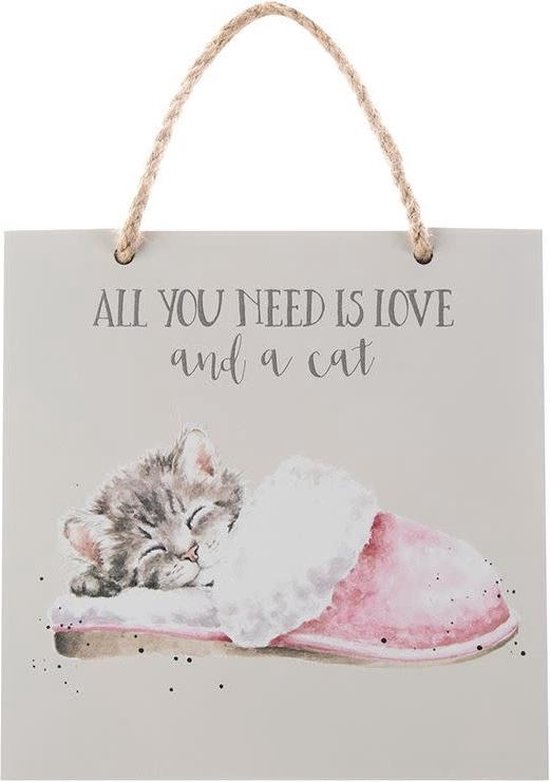 Houten Bordje – All you need is Love