Goal SMASHER! Entrepreneur and Small Business
Goals. They're critical for solo and small businesses. Every business book, coach, and expert resource will tell you so. But finding time to set and monitor goals can be rough when you're trying to start or grow a small business. From bookkeeping to marketing to putting out the inevitable day-to-day operational fires, we're constantly pulled in a dozen different directions. Taking time for strategy in that environment can seem impossible. But if you really want to succeed, you've got to do it, and I've found that the most efficient, effective course – and the least frustrating one – is to start out with a solid plan. After all, if you start out with a crummy plan – or none at all – no amount of work, effort, or motivation is going to get you where you want to go.
That's where Goal SMASHER! comes in. It's a very different way of looking at goal-setting, designed to make you think seriously, plan wisely, and go into execution mode with vision, motivation, and clear direction. This book isn't about figuring out how to check more things off some endless, ever-changing to-do list. It's about creating a real, workable plan for getting what you want. It's about taking charge of your business in a thoughtful, effective, strategic way.
Bottom line: if you plan better, you can do more – no matter what you're trying to achieve. Goal SMASHER! is here to help you.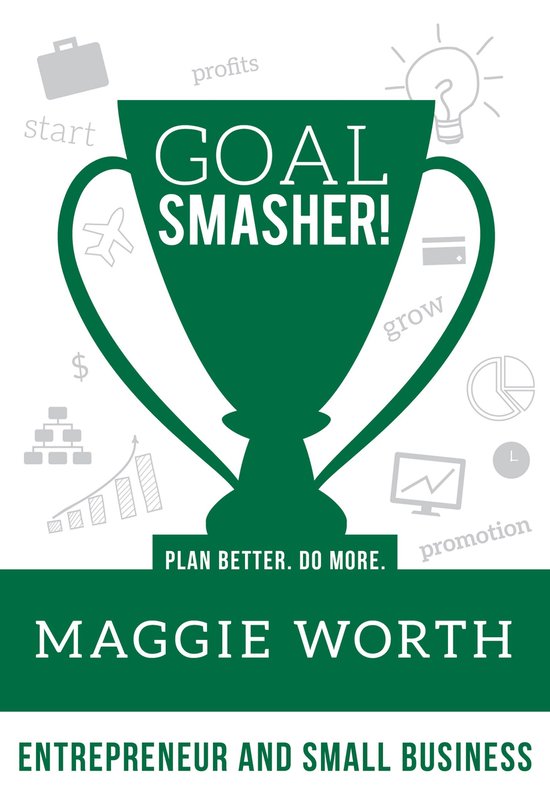 Goal SMASHER! Entrepreneur and Small Business