Formative Assessment for Literacy, Grades K-6
"This book presents an easy-to-understand approach to a complex skill by employing accessible concepts and a research-based conception of classroom assessment. For today′s and tomorrow′s elementary teachers, this book is mandatory reading!"
—W. James Popham, Emeritus Professor
University of California, Los Angeles
Use formative assessment to build language and literacy skills across the curriculum!
Grounded in research and practice, this book shows both new and experienced elementary teachers how to use formative assessment as an integral part of effective language and literacy instruction for all students, including English language learners.
This reader-friendly resource discusses the stages of literacy skill development and offers strategies for developing students understanding of academic language—the vocabulary used in classroom instruction and found in textbooks and tests. Alison L. Bailey and Margaret Heritage explain how formative assessment differs from other assessment models and demonstrate how their unique approach fits within broader frameworks for assessment and instruction. This guide provides instructors of both English language learners and native English speakers with the necessary tools to:
Implement different kind of formative literacy assessments such as observations, planned-for interactions, and analyses of student responses
Interpret the evidence gathered from formative assessments
Develop a comprehensive system for assessing students
Collaborate with colleagues, instructional leaders, and principals to build a culture that supports the use of formative literacy assessment
Featuring authentic examples from classroom teachers and guidance for planning professional development in literacy assessment, this book gives educators the tools to implement this proven approach to literacy success!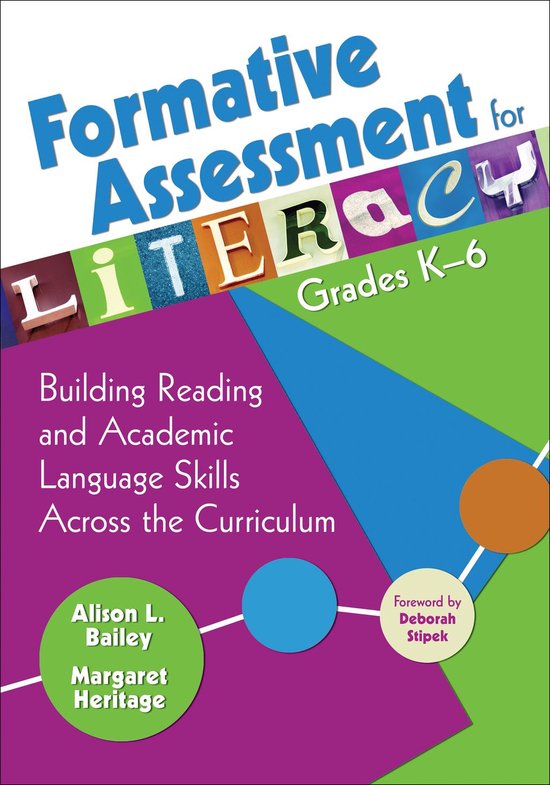 Formative Assessment for Literacy, Grades K-6