Family Law, Sex and Society
Comparative in both approach and framework, Family Law, Sex and Society provides a critical exposition of key areas in family law, exploring their evolution and development within their historical, cultural, political and legal context.
Cross-referencing to English law throughout, this comparative textbook pays particular attention to the transformation of marriage; the development of divorce laws; matrimonial property; the legal recognition of unmarried heterosexual and same-sex cohabitants; the universal adoption of the best interests standard for children in domestic and international legislation; and the impact of the Human Rights Act 1998 on family law in a variety of jurisdictions.
Divided into different sections, Family Law, Sex and Society includes coverage of:
a jurisdictional and historical survey of some of the main themes in Family Law, as well as consideration of the evolution of the Western family
the English law relating to divorce, marital property and children and a comparison with the equivalent law in the civil law jurisdictions of France and Germany
family law developments in other common law countries such as Australia and New Zealand, selected American jurisdictions, parts of Africa and some Far Eastern countries; and hybrid jurisdictions like Japan and Russia
an analysis of the law relating to unmarried cohabitation and domestic partnerships in civil law jurisdictions such as France, Germany and Sweden in comparison to Anglo-American law
a comparative analysis of the laws relating to domestic violence.
Family Law, Sex and Society offers valuable socio-legal and socio-cultural insights into the practice of family law, and is the only textbook that provides a unified, coherent and comparative approach to the study of family law as it operates in these particular jurisdictions.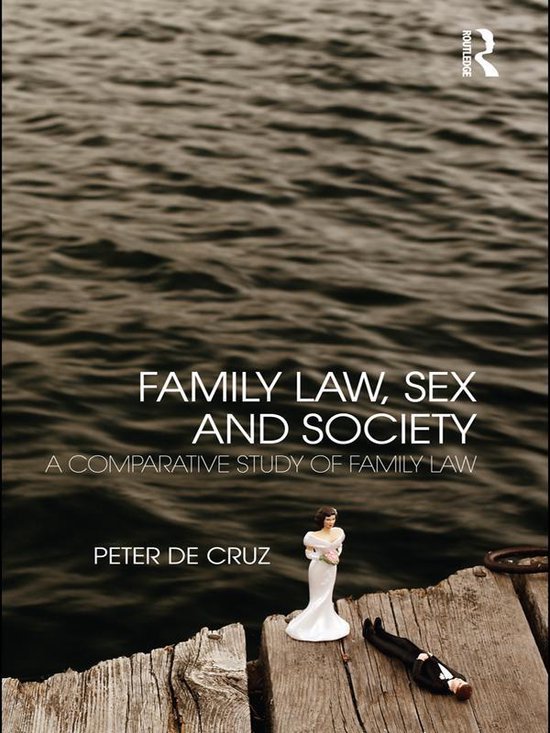 Family Law, Sex and Society