Essential Japanese Grammar
Essential Japanese Grammar is an indispensable reference for students of Japanese at all levels.
Long the standard in education, it provides clear, jargon-free explanations of how Japanese grammar works and offers hundreds of example sentences. It is an essential handbook for self-study or for the classroom and should be a valued resource for years to come.
Essential Japanese Grammar presents a number of unique features. First, grammatical terminology has been kept to a minimum so that extensive prior knowledge of grammar is not required. Second, abundant example sentences written in Japanese characters (kana and kanji) followed by romanji and English translations. Third, the authors have tried to reveal aspects of grammar that may not be found in comparable grammar books.
This book contains:parts of speechsentence constructionsconjugations formsspeech styles and tonesaccentuation rulesessential words and functional elementsan appendix for referencing and cross-referencing Japanese words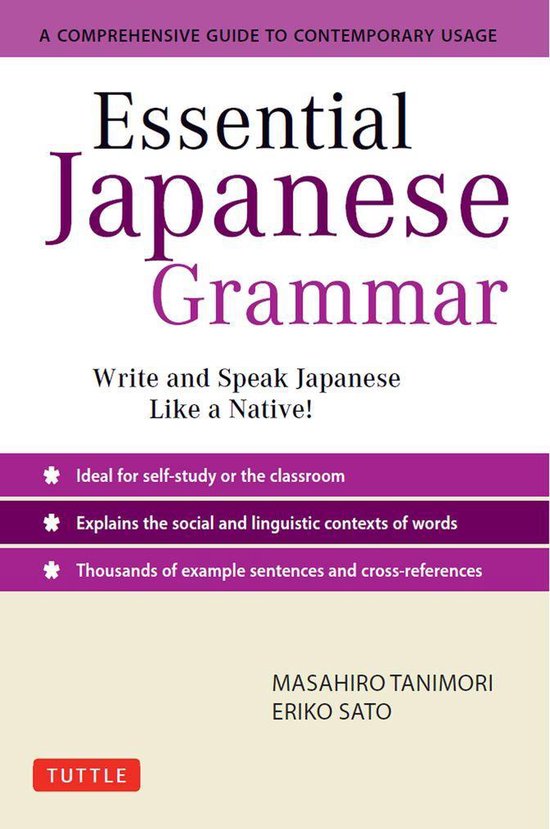 Essential Japanese Grammar