Essays in the History of Canadian Law 10 – Essays in the History of Canadian Law
Written to honour the life and work of the late Peter N. Oliver, the distinguished historian and editor-in-chief of the Osgoode Society for Canadian Legal History from 1979-2006, this collection assembles the finest legal scholars to reflect on the issues in and development of the field of legal history in Canada.
Covering a broad range of topics, this volume examines developments over the last two hundred years in the legal profession and the judiciary, nineteenth-century prison history, as well as the impact of the 1815 Treaty of Paris. The introduction also provides insight into the history of the Osgoode Society and of Oliver's essential role in it, along with an illuminating analysis of the Society's publications program, which produced sixty-six books during his tenure.
A fitting tribute to one of the foremost legal historians, this tenth volume of Essays in the History of Canadian Law is a significant contribution to the discipline to which Oliver devoted so much.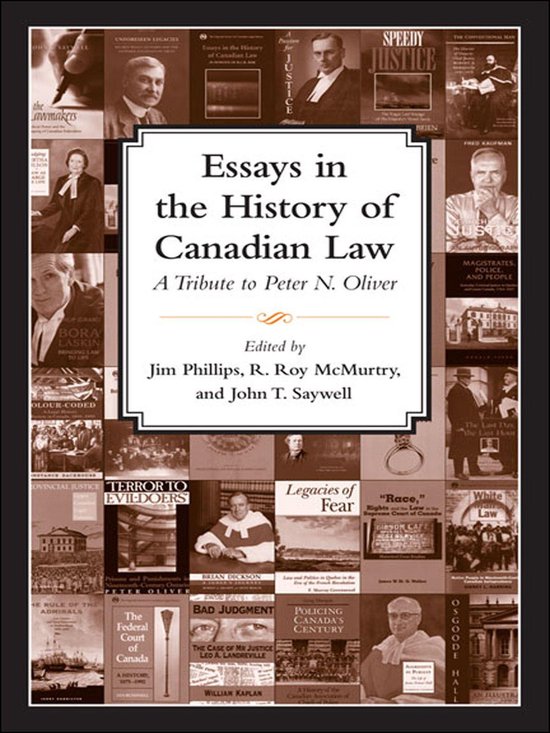 Essays in the History of Canadian Law 10 – Essays in the History of Canadian Law