Doggy&Dog-Hondenkleding-Hondenjassen-Waterproof Regenjas met Camouflage Pattern-Waterafstotend-Grijs -Voor Kleine Honden- Maat XXL
A trendy raincoat for the dog, waterproof and breathable and very comfortable to wear. This light jacket is the ideal protection against every rainy day. Due to the breathable fabric, this jacket is light and even to wear through dogs that don't like to wear jackets. It is for small dogs. Before placing order, please order according to the dimensions that are written below.
XXL: Chest size: 62 cm, Neck size: 39 cm, Back length: 46 cm.

Borstomvang: 62 cm, Halsmaat: 39 cm, Ruglengte: 46 cm
A measure bigger is more often a better solution. Always measure the widest point of the chest, neck or legs. You can do the best if your pet is on a stable surface.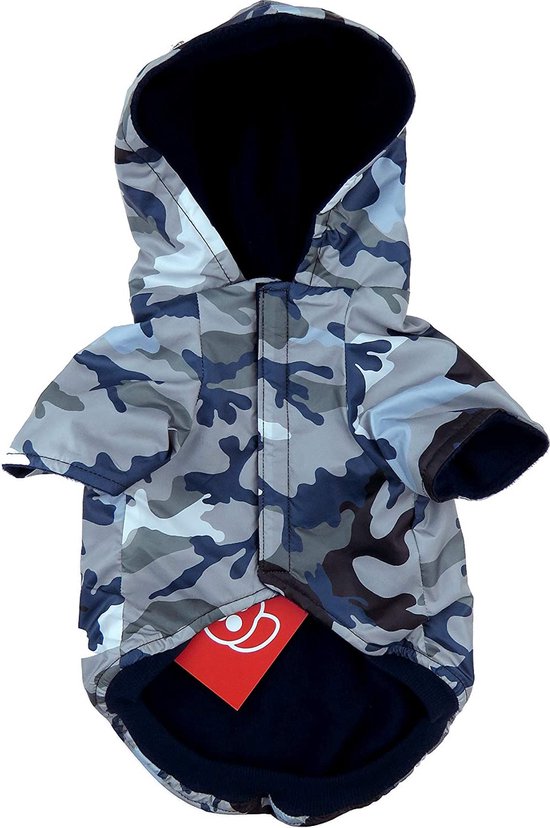 Doggy&Dog-Hondenkleding-Hondenjassen-Waterproof Regenjas met Camouflage Pattern-Waterafstotend-Grijs -Voor Kleine Honden- Maat XXL