Deck Mate DM310 28cm watertrekker
Deckmate DM310 watertrekker 28cm.
Deze 28cm brede handheld watertrekker uit het Deck Mate assortiment is vervaardigd uit een transparant medical grade siliconen materiaal en is voorzien van een gepatenteerd V-vormig ontwerp voor het wegtrekken van water op nagenoeg alle oppervlaktes.
Voordeel:
Dit resulteert in het veel sneller drogen van een gewassen boot of auto als met gebruik van een zeem.
Het zachte siliconen materiaal laat na drogen geen krassen of beschadigingen achter.
Deze trekker is ook uitermate geschikt voor in huis voor bijvoorbeeld het drogen van uw douche wanden en deuren.
Het is aan te raden om na gebruik de blade af te spoelen met zoet water en laten drogen.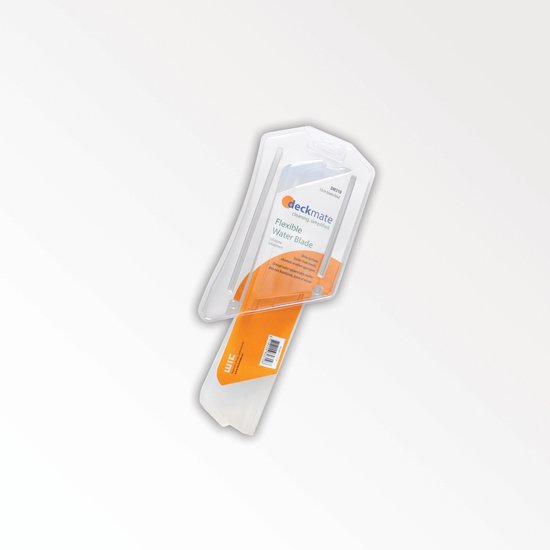 Deck Mate DM310 28cm watertrekker