Condooms Sensitive-Dry 10st Zonder Glijmiddel
Sommige mannen of vrouwen zijn allergisch voor latex en kunnen vervelende jeuk ervaren op de eikel of vaginawand. Probeer bij herkenning van die klachten eens deze condooms.
De sensitive dry variant heeft geen glijmiddel. Op die manier bepaal je zelf welk glijmiddel en hoeveel glijmiddel je wilt gebruiken. Ook maken condooms zonder glijmiddel de orale seks voor sommigen een stuk prettiger.
Specificaties:
Doorzichtig
Zonder glijmiddel
Staafvorm
Met reservoir
nominale breedte 52 mm
lengte 180 mm
Wanddikte 0,06 mm
Gecertificeerd door de Vegan Society
CO² neutraal en milieuvriendelijk gefabriceerd
CE-markering
Gefabriceerd in Duitsland volgens de hoogste internationale normen. Fair Trade natuurrubber latex van de New Ambadi plantage in Tamil Nadu, Zuid India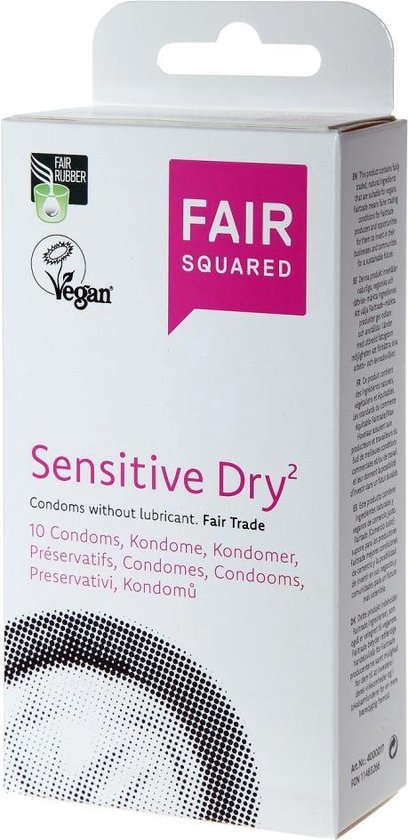 Condooms Sensitive-Dry 10st Zonder Glijmiddel