Beginners Christmas Carols For Brass Instruments 2 – 20 Easy Christmas Carols For Beginners Tuba: Book 2
Christmas Sheet Music For Beginners – Tuba
Big Note Sheet Music With Lettered Noteheads
This sheet music book contains 20 popular Christmas carols arranged for Tuba. Arrangements are very easy and will suit new beginners. Each arrangement features bigger music notes and each note head has the letter name printed within the note.
Contents:
Silent Night
Angels From The Realms Of Glory
Gather Around The Christmas Tree
Once In Royal David's City
Go Tell It On The Mountain
Jingle Bells
While Shepherds Watched Their Flocks
Good Christian Men Rejoice
It Came Upon The Midnight Clear
We Three Kings
Angels We Have Heard On High
Joy To The World
Christians Awake Salute The Happy Morn
Good King Wenceslas
Come, All Ye Shepherds
What Child Is This?
Coventry Carol
We Wish You A Merry Christmas
I Heard The Bells On Christmas Day
The Holly And The Ivy
Check out my other music books for Clarinet, Trumpet, French Horn, Piccolo, Alto Saxophone, Trombone and Flute. Choose from easy for beginners to advanced for ensemble players. You can find these books on my profile page.
Teachers & Students
Music teachers can use this book as a teaching aid with new students. Beginners can benefit using the Lettered Noteheads included with every arrangement. My name is Michael Shaw, I hope you find this book useful, Good luck with your music.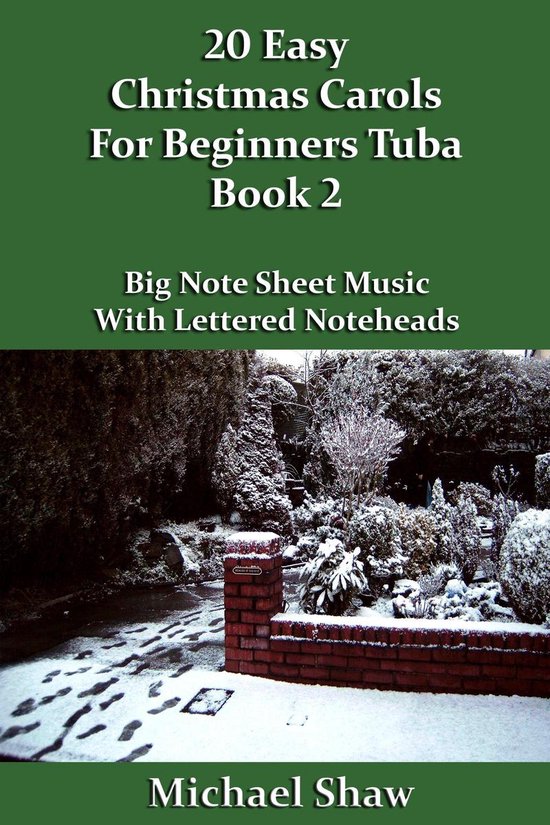 Beginners Christmas Carols For Brass Instruments 2 – 20 Easy Christmas Carols For Beginners Tuba: Book 2