Be The Best Bad Presenter Ever
Karen Hough doesn't want you to be "perfect." People fear public speaking because they worry about having to conform to all sorts of handed-down rules that tie them up in knots and put their audiences to sleep. It's authenticity and passion that win people over, she says, not "polish." But you can't be authentic if you're following guidelines that drain the life and personality out of your presentation.
Hough debunks over a dozen myths about presenting to make it more fun and natural for everyone. She explains how practicing in front of a mirror makes you worse, why you should never end with questions, and much more. She includes true stories of people who not only were able to become great presenters by being "bad" but actually came to enjoy it! Like them, by following Karen Hough's wise and witty advice, you'll be able to tear up the old rules and embrace and develop your own style. You'll be freed to be a living, breathing, occasionally clumsy human being whose enthusiasm is powerful and infectious.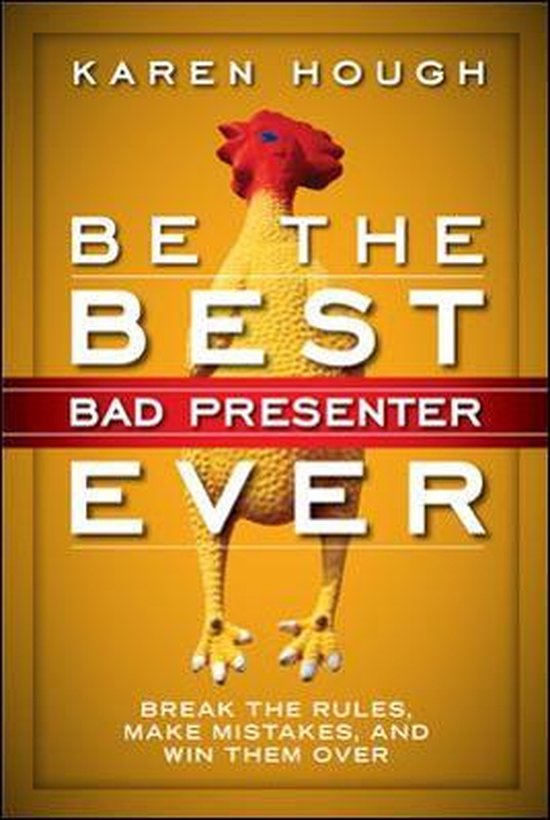 Be The Best Bad Presenter Ever