aquariumdecoratie steen 24 cm polyester bruin
CeramicNature steen aquariumdecoratie
Deze aquariumdecoratie heeft een prachtige natuurlijke uitstraling. Hij is perfect om te gebruiken in het aquarium en terrarium. Ook hebben ze een basis van Polyester met als harde toplaag speciale en unieke mineraalharsen. Hierdoor is de toplaag keihard en is de steen veilig voor dieren, mens en natuur. Ook is hij makkelijk te bevestigen aan de zijkanten van het aquarium of terrarium.
Doordat de steen twee openingen heeft blijft er nooit stilstaand water in staan. Dat is erg goed voor de waardes van het water. Ook kunnen vissen of andere bewoners het daadwerkelijk gebruiken als schuilplaats of broedplaats.
Let op! patroon en vorm kunnen licht variëren.
Specificaties: Kleur: bruin Geslacht: unisex Materiaal: polyester, mineraalhars Lengte: 24 cm Breedte: 23 cm Hoogte: 14 cm Geschikt voor: aquarium/terrarium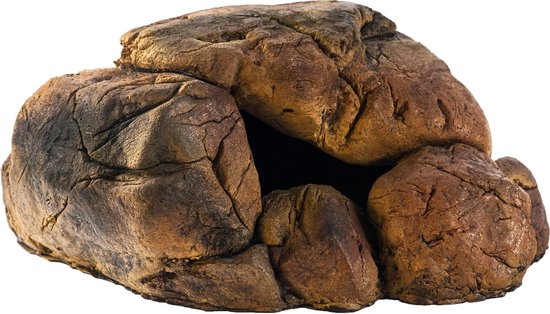 aquariumdecoratie steen 24 cm polyester bruin